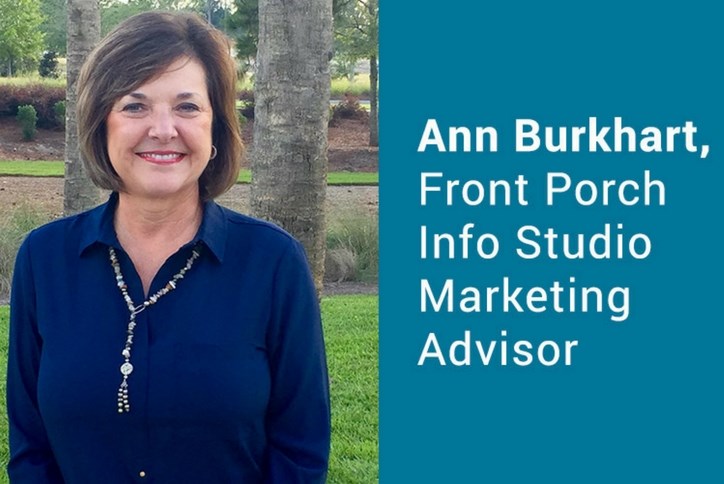 Meet the Front Porch team: Ann Burkhart
You've received your invitation to the Front Porch Information Studio, and now it's time to meet the friendly faces waiting to tell you all about Nexton!
Meet Ann.
A native of our Palmetto State, Ann grew up in Greenville and moved to Summerville twelve years ago. Ann enjoyed an eighteen-year career as a dental hygienist until she decided it was time to shift gears and explore her passion: interior home design. When she's not sharing all-there-is-to-know about life at Nexton at the Front Porch Info Studio, she's sharing tricks of the interior design trade with homeowners and realtors. At home, Ann enjoys spending time with her two westies, Griffon and Charleston, and her husband, Ron.
Visit the Front Porch Studio and say hi to Ann. She'd be happy to tell you all about Nexton!