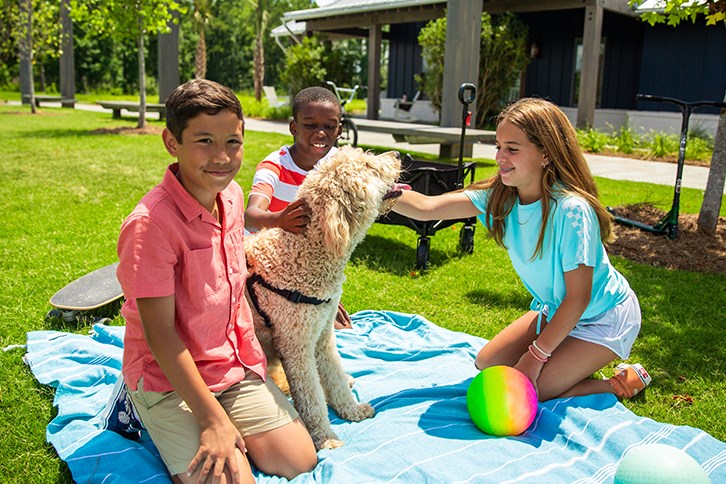 Never Stop Learning: New K-8 School Coming to Nexton
This is the one you've been waiting for, parents: a new school is coming to Nexton. 
Planned to open in 2025, this school will be part of acclaimed Berkeley County School District (BCSD) and located in Midtown, Nexton's newest neighborhood. Let's start with the facts as we know them, shall we? 
The agreement between Nexton and BCSD conveys 26+ acres in Midtown at the corner of Nexton Parkway and Blueway Ave. Per Katie Tanner, PIO for BCSD, "The plan to build a K-8 school, as opposed to a traditional elementary or middle school, is based largely on the ability to expeditiously and efficiently add capacity at both the elementary and middle school levels. Additionally, a K-8 model provides the District with more flexibility for conversion into a stand-alone elementary or middle school, if needed in the future as growth in the area is expected to continue." 
The timeline for the school depends on funding but is slated to open for the 2025 school year. As part of the agreement, Nexton has agreed to voluntary School Improvement fees of $1,850 per unit for all future development.
The school will be located at the corner of Midtown Avenue and Nexton Parkway, making it perfectly walkable from anywhere in Midtown - and bikeable from Brighton Park Village, should you need to travel over. 
The school will compliment Nexton's existing educational opportunities for all ages, from preschoolers to professionals. While we don't have all the details at this time, trust us when we say, we can't wait to pass along what we learn. Stay tuned in on our Facebook page for the latest.