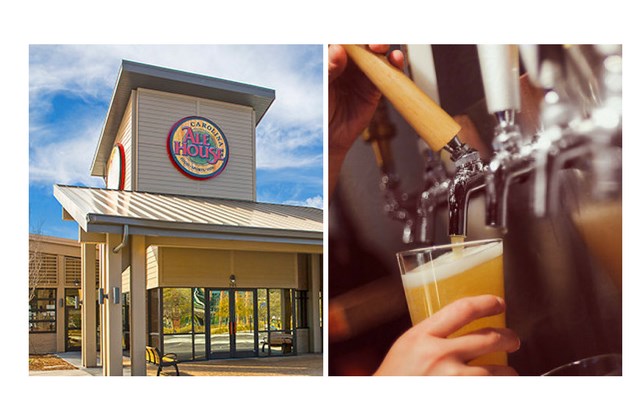 So Soon, We Can Taste It!
Summertime, and the living is sudsy.
Nexton is excited to be the next location of the rapidly expanding Carolina Ale House Empire, a family-friendly, sports celebrating, beer-lover's paradise. How much ale does the House proffer? Try 72 beers on tap and, yep, 99 bottled beers on the wall.
The Ale House will open its spigots mid-July. The dog days are always a great time for beer lovers in the Lowcountry, but they are especially so this year. That's because "Hoppy" South Carolinians recently celebrated the passage of a new law which expands the ability of local craft brewers to, well, craft some brew!
Look for those new local options on the beer menu. But don't stop there: the Carolina Ale House delivers better-than-expected pub food and a family friendly atmosphere. Browsing Trip Advisor reviews, the user comments tend towards glowing - or better.
The Carolina Ale House is set to open July 21st. Game on!