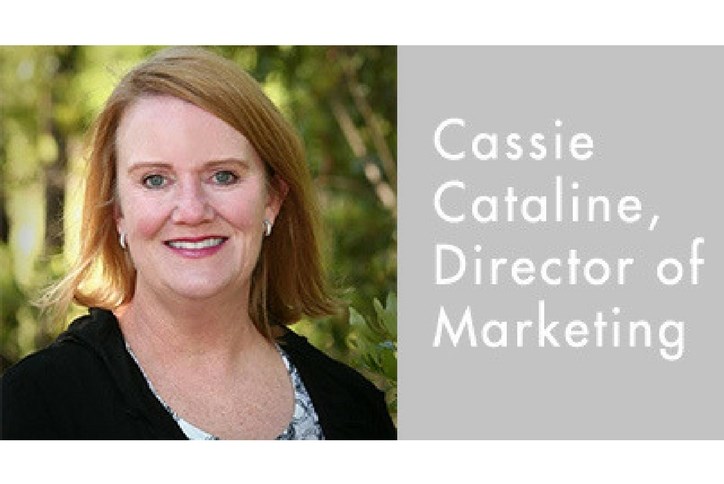 Meet the team: Director of Marketing, Cassie Cataline
In a reoccurring blog series over the coming months we'll be meeting the design and development team behind Nexton. This month, we caught up with Cassie Cataline, Director of Marketing.
What is your role in Nexton? I'm here to administer the Nexton brand and to ensure we adhere to our community cornerstones. I oversee the marketing efforts, including the design, advertising, merchandising, website and social media. Yes, the fun stuff! But I still love to get my boots muddy and check out the site to see all the amazing work that's being done here.
How is Nexton different than other communities you've worked with? It's actually pretty similar in terms of acreage, number of homes and mix of uses, except most of my projects had golf courses. But since I'm a terrible golfer, I'd rather see beautiful parks, ponds and walking trails that everyone can take advantage of!
The way Nexton is being brought to life is very different from my previous projects that typically led with housing. Here, we are making sure that there are a variety of work hubs, apartments, restaurants and a hotel before releasing the home sites. So when people start to move here early next year, there will already be critical mass. Things to do, places to go, people to meet.
In your opinion, what about Nexton makes it a great place for business and residents? Nexton is -- bar none - the most accessible new community in the Charleston region. We are at I-26 & 199, with a brand new interchange on the way. It's just plain easy. It's easy to get in, easy to get out, and easy to go about your day. It takes me about 13 minutes to get to the airport (which is good, because we get a lot of company). When I need to be downtown for an afternoon meeting, its 25 minutes on the dot. Even better, the office buildings and retail are out here front and center at the interchange for great visibility, but the homes are tucked back in the woods, making for a very peaceful environment. The best of both worlds for employers and residents.
What about Nexton makes you most excited? I have fallen in love with the Town of Summerville and am thrilled that Nexton is part of this quaint, quirky historic town. I try to spend an hour or two each week walking around town and meeting the shop owners and restaurateurs, and I'm on a first name basis with the team at the Berlin G. Myers lumber store! The town has a very vibrant social life too, from the Farmers Market to the Third Thursday festivals. It's just an all-around fun place to spend time.