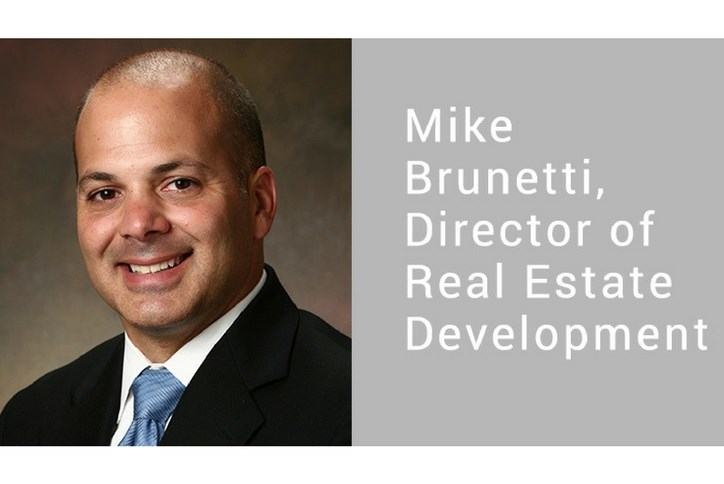 Meet the team: Director of Real Estate Development, Mike Brunetti
In a reoccurring blog series over recent months we've met the design and development team behind Nexton. This month, we caught up with Mike Brunetti, Director of Real Estate Development.
What is your role in Nexton?
My role as Director of Development covers many facets of developing Nexton including managing the design and implementation of the amenities and parks, and overseeing the residential builder program. The role I play managing the builder program is liaison between MWV and the builders. I help manage and institute contracts, help foster the design process, manage homesite inventory by tracking home sales and analyzing market and sales trends. My role requires close coordination with Roger Wood (Town Architect) and Cassie Cataline (Marketing Director) to ensure that the vision for Nexton is implemented while meeting the needs of our builders in an ever-changing real estate market.
In addition to managing the builders I also lead the design and implementation of Nexton's amenities like Brown Family Park, Nexton Swim Club, Meeting House, and all parks and common open spaces. These projects require close coordination with the project designers, architects and members of the MWV team. Nexton's Design Director Joe Barnes and Roger Wood study the architectural details of each design to ensure they align with the master vision for Nexton, while I manage and balance the project program, schedule and budget.
How is Nexton different than other communities you've worked with?
Nexton is one of the most exciting "legacy" developments I have had the honor to be a part of. In many ways it is very similar to the large-scale master plan communities I have worked on. Having a project vision that is entrenched in a vision that balances progress with preservation is not only unique but sets the community apart from projects across the country. Nexton is unique in its approach to cutting edge architecture, balancing a variety of home price-points, and creating a mixed-use project that incorporates education, health and wellness, employment and retail/commercial uses. In my past experience there has been a tendency to lean towards traditional architecture and build in styles that are indigenous to the area or region of the project. At Nexton, you'll find hints of traditional architecture but in a fresh, contemporary manner. The homes will complement the style of this region, but you'll see more modern materials and building techniques, especially in the fine details.
GigaFi is also a really unique differentiator. We're making history as South Carolina's first gigabit community!
What about Nexton makes you most excited?
It is rejuvenating to be part of a company that is driven by strong core values. MWV's vision for Nexton is remarkable. Nexton will not only become a wonderful place to live, but it will become a showcase to the development industry the success of a community that is founded in the tradition of America's great planned communities.
I also find it exciting to be a part of a team that is creating a community that is appealing and affordable to a variety of buyers and offers the best lifestyle for residents to live, work and play. This is a challenge that many developers find too difficult to overcome. With good planning and a strong vision, we will be able to create a community that is unlike anything in the Charleston region.
What will life be like for home owners in Nexton? Describe the experience of living and owning a home here.
Nexton will be a place unlike anything in the region. It will be very a rewarding, comfortable, vibrant and energetic place. Residents will be able to live, work, and play in one spot and have access miles of trails, schools, parks and some of the best amenities. One of the biggest benefits to residents will be the proximity to every day conveniences only minutes from their home. It will be a place where some of the best shopping, dining and entertainment is only a bike ride away. Outdoor living will become the ?norm? for residents. People will be out and about, and spending time with their neighbors and building an incredible and safe community. It will be a place people will not want to leave!
In case you missed them, there's still time to catch up with the rest of the team . . .
Joe Barnes, Nexton's Director of Design
Brent Gibadlo, Project Manager
John Grab. Vice President of Real Estate Development
Cassie Cataline, Director of Marketing
Roger Wood, Town Architect