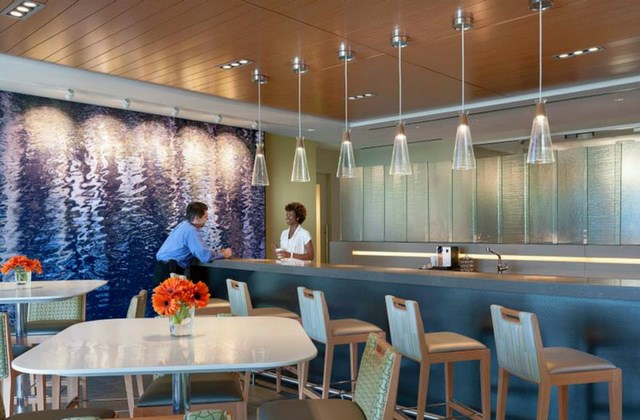 Certifiably Sustainable
It starts with a vision. For MWV's Community Development and Land Management office in Nexton, that vision was a future-focused, sustainable business model for the community.
MWV found the perfect partner for executing this vision in Charleston-based architecture firm LS3P. Their smart architecture, powerful interior design planning, and keen attention to sustainability has resulted in a big win for the office space - Four Globes, the highest level of certification by Green Building Initiative's new Green Globes for Sustainable Interiors rating system.
The 21,000-square foot space incorporates a wide variety of sustainable design strategies. Motion-censored lights in office spaces conserve energy, HVAC systems are zoned for occupant control, and natural materials used throughout the design contain significant recycled content, among many additional environmentally-efficient details.
The project is only the second in the United States to be certified under the new Green Globes for Sustainable Interiors® pilot program. Green Globes is administered by the Green Building Initiative in order to encourage and support sustainable design practices.
Check out more photos of the office space in our Facebook album.
You can also read the full press release here.