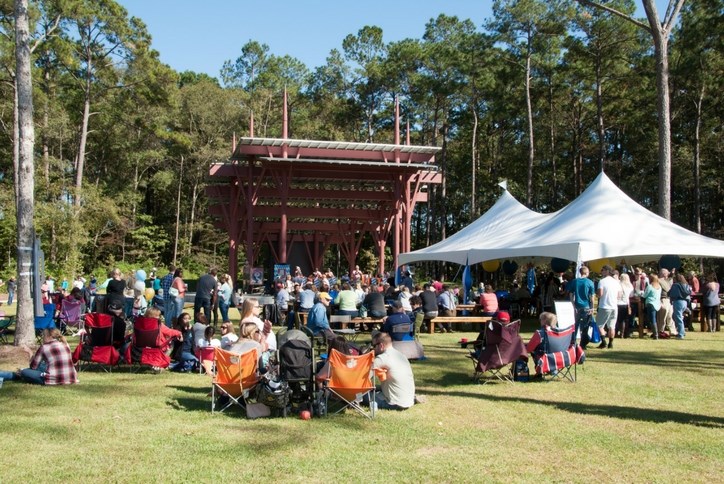 Cheers to Nexton's First Oktoberfest
The sun was shining in the Lowcountry as hundreds of friends and community members flocked to Nexton to enjoy bier, brats and bretzels!
Our first Oktoberfest was a rousing good time, combining family fun, friendly competition and classic fare.
The entire day was punctuated by 'beer tent' music like Leichensteiner, Beer Barrel Polka and The Chicken dance by the Sauerkraut Band. Manning the microphone between sets was the Lowcountry's favorite tune mixer, DJ NattyHeavy.
There was fun for the whole family. Kids made pretzel necklaces and competed in a mini pumpkin toss sponsored by Rainbow Child Care. Meanwhile, their canine buddies participated in a costume contest - with extra credit assigned to participants in Germanic costumes.
Carolina Ale House served up an authentic menu with brats, sauerkraut, German potato salad and pretzels - plus Sam Adams Oktoberfest and other domestic brews.
If you missed the fun, stay tuned to our Facebook page for upcoming events.