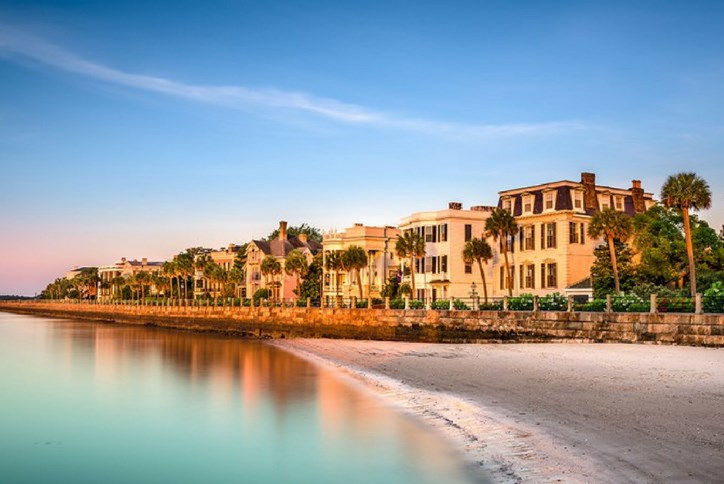 It's time to make your move to the Charleston region
We've been pretty clear: we love Summerville. And part of what makes Summerville such a wonderful place to be is its connection to the larger Charleston region, a place renowned for its history, thriving food and arts scene, spectacular setting, and now, its impressive economic growth.


A beacon of growth and industry

This week economists announced that South Carolina's economy will outpace the nation through 2017, influenced by big wins in the Charleston region. Last year, Volvo Cars announced South Carolina as the choice for their first North American manufacturing plant. The facility, just 10 minutes from Nexton, is a $600 million investment that will bring up to 4,000 jobs.

Indeed, big industry is seeing value in the Charleston region. Mercedes-Benz Vans broke ground on a $500 million facility in North Charleston in August, another regional investment that will bring nearly 1,500 jobs to the area. And aerospace giant Boeing is poised to ramp up Dreamliner production at the North Charleston facility to meet growing demand.

So why Charleston? Large businesses have cited a young, educated workforce; a business-friendly tax code; ready access to a major port, rail lines and interstate highways; and a unique local culture and quality of life that is attracting international attention.

Charleston is the best

The accolades keep piling up. Travel + Leisure Magazine recently named Charleston the Best City in the World, due to its antebellum charm, excellent boutiques, and beautiful waterfronts."

Readers of Conde Nast agreed, naming Charleston the country's number one city in 2015. This year, the publication's readers voted Charleston the most friendly city in the United States.

Publications like Forbes, Brookings Institute, Movoto, Outside Magazine, and Site Selection magazine, among many others, have ranked Charleston over the years as a top place to live, do business, and visit.

Nexton: Part of something bigger

At Nexton, our key location at the crossroads of I-26 and 17A puts us directly in the path of metro Charlestons most energetic growth.

We've designed a place where you can do everything you need to do in a day right here at Nexton, because everything is close to everything else. Businesses. Homes. Schools. Shops. Restaurants. And, if you feel like venturing out to explore downtown Charleston, it's just 25 minutes away.

For anyone who's looking to grow a career, expand a business, or put down roots in a new home, this is a beautiful place to be.

Come out for a visit. Mosey around Summerville. Visit the models and be sure to ask our builders about move-in ready homes. We think you'll agree: it's time you made the move to the Charleston region.