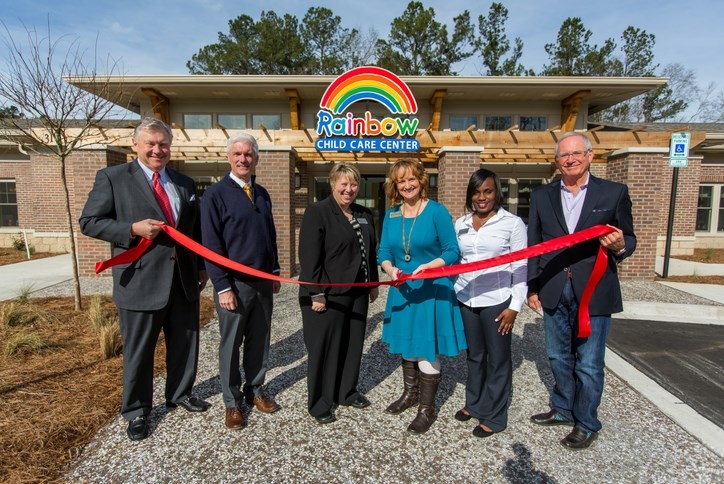 Ribbons are cut and the kids are ready - Rainbow Childcare Center is officially open
Education is mission critical here at Nexton. And the way we see it, it's never too early to get started! That's why we were thrilled to officially cut the ribbon on the brand new Rainbow Childcare Center on Brighton Park Boulevard.
RCCC is committed to creating a top-notch 'home away from home' where parents have confidence that kids are safe, comfortable, and happy. The high-quality educational environment focuses on age-appropriate lessons that provide kids with a variety of academic experiences. Based on the Creative Curriculum®, each classroom allows children to be active members of the learning process. Activities promote problem-solving, persistence, and a passion for learning. Kids will also participate in enrichment programs like Baby Sign Language, Zoo-phonics, GROW! Fit Foundations, and Language Immersion Spanish.
They'll enjoy a first-rate facility, too. Classrooms feature child-sized furniture and state-of-the-art equipment, as well as computers with early learning software. An indoor gymnasium allows kids to burn off that ever-present energy no matter the weather, and the safety-certified outdoor playground includes a splash pad perfect for Lowcountry summers.
Rainbow Childcare Center is the perfect fit for Nexton. For more information on enrolling your kiddos at Rainbow Childcare Center, email Summerville@rainbowccc.com or call 1-800-90-LEARN.