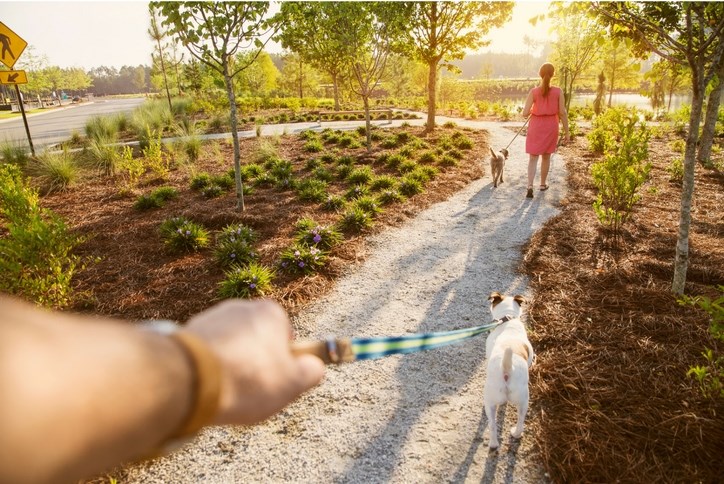 Making Sense of the Cents: the POA in Brighton Park Village
Buying a home is one of life's biggest decisions. For most, the decision isn't just about where you live; it's about how you live. In other words, buying a new home isn't just about the paint and plaster - it's also about the added value you gain from living in a community like Brighton Park at Nexton. A place dedicated to making your day better.
So it's no surprise that some of the most common questions we get are about the Home Owners Association. Let's get those questions answered:
The who
In Brighton Park Village, the 'HOA' is actually called the 'POA,' or Property Owners Association. Live Nexton is the group in charge of resident-exclusive amenities. Among them is a Lifestyle Director. That's right - a person entirely dedicated to ensuring life at Nexton is fun. Concerts, festivals, kids' events, and farmers' markets are just a few of the fabulous events the Lifestyle Director will be in charge of planning. We're excited to introduce her to you soon!
The what
Parks & Trails: Almost half of Nexton's total acreage is devoted to parks, trails, and nature. Big green lawns, parks both big and small, unique playgrounds, you name it. To us, parks are more than pretty places. They are invitations to a healthier lifestyle. We're also creating a 50+ mile trail network that will weave throughout the entire community. Walking and biking will quickly become the preferred modes of transportation.
Neighborhood Amenities: As Nexton grows and new neighborhoods are built, there will be an array of amenities that accompany them. The very first amenity, The Swim Club, opens this spring. Complete with a Junior Olympic size pool, splash pad for the kids, cabanas on the pool deck, and a year round pavilion perfect for BBQ's, birthday parties, marshmallow roasts over the firepit, and more.
The cost
At this time we'd like to ask that you place your hand under your chin, because your jaw is about to drop. Residents at Nexton pay just $48.75 per month for access to all our fabulous amenities. And as we grow, it will only get better. [Editor's note: The fee is subject to change; please contact Live Nexton for the most accurate amounts] 
If you want to know more about Brighton Park Village, come by the Greeting House. You can drop in or make an appointment. In the meantime, check out the homes ready for quick move-in.