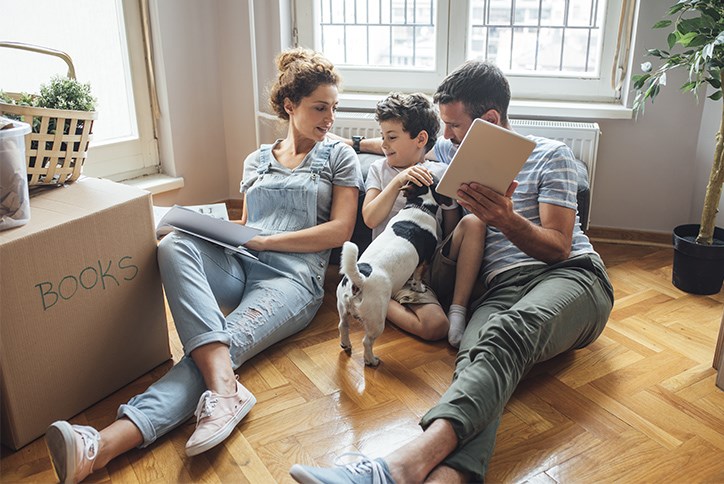 Now.  It Really is the Best Time to Buy a New Home
Do you feel it? That energy. That nudge. That tug pulling you to our little corner of the Lowcountry? All the signs are there. Now. It's time to make your move to Nexton.
A town on top
Charleston topped another economic growth list in late April, outranking metros like Miami, Charlotte, and Dallas on the Yelp Economic Average indicator, which reflects both business health and consumer demand. It's another sign of the exciting things happening in the Charleston metro region.
The recognition list is a long and very telling one. Accolades for the Holy City include Conde Nast Traveler's #1 Best Small City in the US for the 8th consecutive year, a praise given by Travel + Leisure magazine, too (for six straight years). The Milken Institute named Charleston a Best Performing City, pointing out the region's economic diversity as protection from external economic impacts. Southern Living Magazine readers dubbed our metro the best, prettiest, and friendliest city in the south. MagnifyMoney named Charleston the country's 4th Biggest Boomtown. WalletHub thinks it's the Best Place to Start a Career, and The Brooking Institute ranks Charleston among the best metros for Inc 5000 Businesses.
It's simple, really: Charleston is thriving. 
Here's how to the make your money go far
Buy now. Mortgage rates are fast approaching 4%, a rate low enough to help the housing market rebound as the spring selling season continues. Mortgage rate declines are a result of the Federal Reserve's decision to halt further interest rate increases. This, coupled with increased home inventory, has created an opening for prospective buyers left on the sidelines after rates jumped in late-2018.
"The market is great, and property is moving," Ann Turnbull, real estate agent with Saussy Burbank, told us. "My advice to prospective buyers is to act now if they find a home they love. You don't want to miss out on 'the one.'"
Invest in you
Investing in real estate has obvious benefits over renting – like not having to answer to a landlord – but there are less visible benefits, too. New homes, particularly ones in popular communities like Nexton, are an investment in your family's future. Homeownership also allows your budget to stabilize, as rent can change each year, but fixed-rate mortgages stay the same. And paying your own mortgage each month creates equity in your home, generating a kind of forced savings that renting doesn't offer.
Plus, when you buy, the home is yours. The primary bedroom you want. The sunroom you've always dreamed about. The kitchen you've longed for – the one with the deep pantry and wine fridge. Want to wallpaper your powder room in a bright floral pattern? Do it! Convert your extra bedroom into a craft room even Martha Stewart would envy? When you own, the sky's the limit.
The right choice. Right now
In June, Nexton Square will welcome its first tenants. Taco Boy, Fuji Sushi, Hall's Chophouse, and The Bicycle Shoppe are among the Charleston-favorites that will be opening their doors for the first time in Summerville. And as like attracts like, it means even more restaurants and retailers will be seeking fresh locations along Charleston's growth corridor. Which, it just so happens, is right where Nexton is located.
"Nexton Square will do an excellent job fulfilling the needs of local businesses and Nexton residents. It will provide a full range of options to serve the Summerville area, and the outdoor courtyards and walkability add to the vibrant nature of the community," said Brent Gibadlo, Vice President and General Manager of Nexton.
More employers are headed this way, too. WorkPlace@Nexton is 30,000 sf of garden office space under construction soon. Those tenants will be joining the likes of MUSC, SCRA, and other first-rate employers on the Nexton campus. And just down the road, Volvo, Mercedes, Blackbaud, Boeing, and Google all call the Lowcountry home. 
The time is rife for your four-legged friends to make Nexton home, too! Our first dog park is opening June 1.
Live. Play. Work. See how it's all coming together?
The future looks bright at Nexton. Join us.