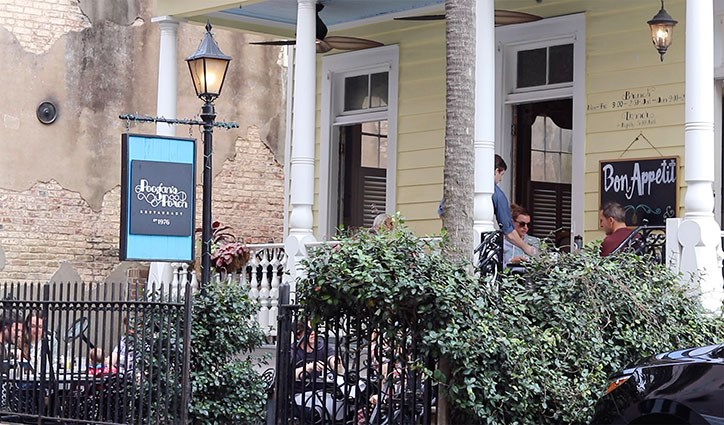 Shop & Dine at Nexton: Poogan's Southern Kitchen Opening Summer 2019
Southern comfort is coming to Nexton!
Looking for a home-cooked meal cooked away from home? Soon, you'll have to look no further than Nexton Square - Poogan's Southern Kitchen is on its way!
Family-owned Poogan's Hospitality has been bringing southern cooking to Charleston, SC since 1977. Poogan's Hospitality consists of Poogan's Porch, Poogan's Smokehouse and now Poogan's Southern Kitchen, opening in Nexton Square in Summer 2019. Dan Doyle, Chef Partner at Poogan's Porch, let us in on what we can expect from Poogan's Southern Kitchen. To learn more continue reading, or just watch the video below.
Bon Appetit! Say hello to southern traditions made fresh
The staff at Poogan's Southern Kitchen prides themselves on serving traditional southern cuisine daily - with a fresh twist. They offer a number of dishes that can be traced back to all regions of the south, like Chicken & Waffles with locally-sourced poultry. And the Barbecuban, southern taken on the classic Cuban sandwich. Foodies and traditionalists alike enjoy their famous brunch, staring dishes like the Deviled Crab Omelet and classic biscuits and gravy. Is lunch more your style? From country fried pork chops to salmon burgers, there is a meal waiting for the comfort-eater in us all. So make room and prepare to loosen your belt buckles after dining at Poogan's Southern Kitchen!
A new way to fellowship
Poogan's Southern Kitchen is not only offering tasty dishes, but also a home-like environment. It'll be a place where everyone can truly eat, drink, and be full - of home cooking AND fellowship. Dan told us, "We want to bring that sense of community that we've done for 40 years in downtown Charleston to the Summerville area."  We can't wait to have you, Dan, and add Poogan's Southern Kitchen to the community!
Nexton is excited to welcome a bit of southern charm to the neighborhood. Stay tuned for an opening date. We hope to see you there.