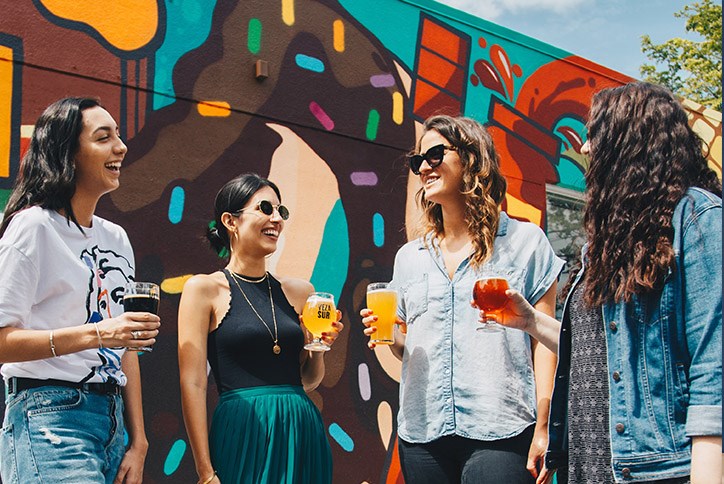 Leading-edge living in your budget: Your life at Nexton
Forward thinking is Nexton's founding principle. It has inspired everything from our fresh Lowcountry style to our title as South Carolina's first gigabit community. And we're not stopping there. That's because being on the leading edge of modern home and community design allows us to create a place that makes your life more convenient and more fulfilling. Which is, after all, what you're after, right? We thought so. Below, more about how our community can help you reach your goals.
What's happening? Nexton
It turns out, we're doing a pretty good job bringing you the best. Nexton's been selected by the Charleston Home Builders Association as the Best Mixed-Use Community in the metro region. We're incredibly honored by the recognition, but more importantly, thrilled to know that we're living up to the promise we made nearly a decade ago -  to create an enduring, connected, healthy place where people can live life in the ways that matter most to them.
So what is "mixed-used," anyway? It's the obvious, of course – homes and businesses and shopping and schools all mixed together in one place. To us, there's no other way to create a truly great place. That's because we believe communities can't live on homes alone. They need good cups of coffee. Great little shops. Places where you can work and then put work aside over dinner and a movie.
Community is more than proximity
Here, the whole experience of community takes a different shape, and home becomes more than the roof over your head. All sorts of interesting events – like Sounds on the Square, holiday parties with the HOA, Wine Down Wednesdays, Commit to be Fit – bring you face to face with new experiences and new people.
But it's not just the programmed events that create community. At Nexton, community just happens. Neighbors become friends over impromptu games of Bunco. Book clubs emerge. Pick-up games of kickball are announced on the community Facebook page and before you know it, you've connected with people from all walks of life in meaningful ways.  
Lifestyle - and home style - without breaking the bank 
The best news of all is that Nexton offers a leading edge, experience-first lifestyle at all kinds of price points. So if you're looking to move up to a bigger home for your growing family, we have something for you. Or if you're looking for a home base for relaxing between explorations (the airport is just 15 minutes from Nexton, by the way!), we also have smaller, lower-maintenance spots that are still big on that style you want (check out Pulte's townhomes and Saussy's cottages). Of course, there's everything in between at Nexton, too, and more ways to live at Nexton emerging every year.
Stewards of good Lowcountry living
At Nexton, it's not just where you live, but how you live that matters. So we built our community on the way you live each and every day, and with an eye on the future. Because being a good steward of the Lowcountry means addressing today's challenges and preparing for what's next. You can take comfort that Nexton is always be at the forefront of energy efficient building practices. Because, yes, we like to be first, but we also we also know leaving behind a healthy, thriving planet is just as important as honoring what's come before. We also use LED bulbs in our street lights, utilize native plants in our landscaping, manage storm water with ponds prepared for 100-year floor events, and encourage walking and biking with miles of trails and paths. There's also an electric car charging station in the Front Street District. And our builders certify all homes under the Eco-select program, ensuring they all met strict green building standards.
Are we speaking your language? We thought so. Visit us at the Greeting House Info Studio to learn more about how Nexton is the perfect place for you.