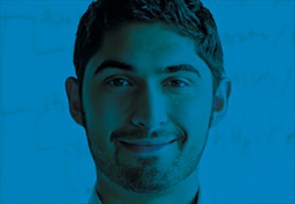 Nexton to Become SC's First 'Gigabit' Community
MWV's Summerville Community Will Be State's Most Technologically Advanced
SUMMERVILLE, SC - MWV's 4,500-acre community called Nexton has taken a major step toward its goal to become the most technologically advanced community in the region. In partnership with Home Telecom, MWV leadership announced today that Nexton is the first Gigabit community in the state.
"This means that everyone at Nexton - businesses, schools, medical facilities, libraries, commercial enterprises, and residents - will have access to the fastest, highest capacity internet service in the state," said Ken Seeger, president of MWV Community Development and Land Management. "The FCC has challenged communities throughout the nation to make this commitment, because there are such compelling benefits to having Gigabit capacity. We are proud to be the first South Carolina community to meet that challenge."
Located at the intersection of I-26 and Highway 17A, Nexton has already been chosen as the future home base for the South Carolina Research Authority (SCRA). "We believe that our commitment to be South Carolina's most technologically advanced community helped attract SCRA to Nexton, along with other enterprises that recognize the advantages of being part of an innovative community," Seeger said.
There are three distinct advantages of Gigabit Internet service. First, its broader bandwidth accommodates the ever-increasing amount of data that travels over the Internet. Second, it is faster - as much as 100 times faster - than average Internet services today. And finally, it is symmetrical which enables users to send information at the same speed at which they receive it. Presently, on average, uploading information to the Internet in South Carolina is only one-fifth as fast as downloading information.
Nexton's Gigabit service is called GigaFi, and will be powered by Home Telecom. "As a Fortune 500 company, we were able to talk with many of the nation's leading Internet providers,"MWV's Seeger noted. "And, frankly, none of them showed us a level of innovation and customer service to match South Carolina's own home-grown company, Home Telecom, headquartered in Moncks Corner."
"Internet providers frequently boast about their fiber optic networks," said William S. Helmly, Home Telecom President and COO. "But what they don't tell you is that while those fiber networks may be in your neighborhood, their connections to your business or home are much slower because they are non-fiber. And, since a chain is only as strong as its weakest link, you end up not getting the benefit of fiber-optic speed. GigaFi, on the other hand, will provide the widest bandwidth, highest speed Internet through a fiber-optic connection running directly into every home or office in Nexton. Nothing like it is being routinely offered in this state."
Reliance on the Internet is growing exponentially. What until recently was emails and Google searches has quickly become a robust environment of videos, streaming TV programs, complex interactive games, uploading to the cloud and an explosion of social media. Innovative new Internet protocols are being developed daily in the fields of home security, healthcare, education, public safety, transportation and commerce.
With GigaFi's unique Gigabit power at Nexton, companies will be able to conduct business on the Internet and attract customers with interactive functionality supported by ultra-fast Internet speeds and reliability. Home-based businesses will be able to receive real-time access with virtual-presence videoconferencing and rapid file transfers. And there will be access to affordable and high capacity online storage in the cloud.
Homeowners will have affordable access to a 1 Gbps "One Gig" connection from the day they move in. This offers unparalleled entertainment through Ultra High Definition IPTV and advanced gaming functionality. They will be able to stream and download (and upload) music and videos more rapidly, connect more with family and friends, manage their energy consumption, remotely control lighting and security systems, and monitor and control health care solutions.
Students will be able to interact and collaborate with educational institutions and intellectual resources anywhere.
Businesses will have access to gigabit speeds from the day they open their doors. Health care providers will be able to quickly share large data-rich files, where seconds can save lives. They will be able to expand telemedicine and provide support for compliance with ACA mandates.
And access to a Gigabit community has numerous benefits in the areas of public safety (fire and police) and infrastructure (traffic management, etc.).
MWV released a statement today from South Carolina Governor Nikki Haley congratulating the company on this announcement. "From day one we have focused on creating good jobs for South Carolina and an innovative and advanced communications network is exactly what attracts and grows successful businesses," said Governor Nikki Haley. "MWV and Home Telecom have set a great example and I am hopeful that many other communities will want to follow their lead."
---
About Nexton
Nexton is new thinking in community design, coming to life at I-26 and Highway 17A in Summerville, South Carolina, at the heart of metro Charleston's most vibrant growth. It's a fresh response to what people and businesses need today to be creative and successful. A place where innovation is fueled by South Carolina?s first community-wide, gigabit broadband service. Where a commitment to education and healthy living will offer long-term benefits to all. And where even the smallest details are intended to make everyday life simpler and more fulfilling. Read more at NextonSC.com.
About MWV
MeadWestvaco Corporation (NYSE: MWV) is a global packaging company providing innovative solutions to the world's most admired brands in the healthcare, beauty and personal care, food, beverage, home and garden, tobacco, and agricultural industries. The company also produces specialty chemicals for the automotive, energy, and infrastructure industries and maximizes the value of its land holdings through forestry operations, property development and land sales. MWV's network of 125 facilities and 16,000 employees spans North America, South America, Europe and Asia. The company has been recognized for financial performance and environmental stewardship with a place on the Dow Jones Sustainability World Index every year since 2004. Learn more at mwv.com.
About Home Telecom
Home Telecom is an independent telecommunications company based in Moncks Corner, South Carolina since 1904. Employing 160 local telecom professionals and utilizing multiple technologies, most notably fiber-to-the-premises, enables Home Telecom to provide telephone, Internet, video, wireless and security services to residents and businesses located in Berkeley, Dorchester and Charleston counties of South Carolina. Of the company's 21,000 customers, 40%, and growing, are served by fiber directly to their homes and businesses. In 2012, Calix, a leading global provider of broadband communications access systems and software, awarded Home Telecom their Innovation Award for using fiber to drive local economic development. To learn more, visit www.HomeSC.com.