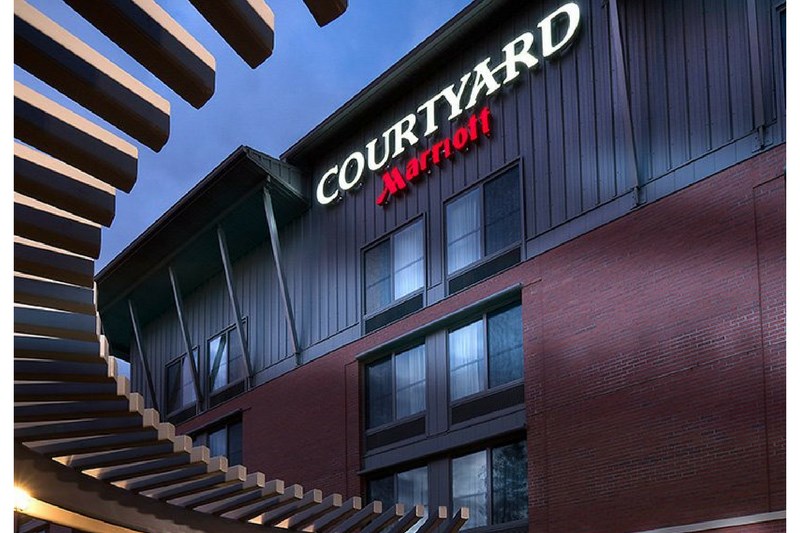 MWV and Blanchard & Calhoun Commercial Break Ground on Courtyard by Marriott
Property Joins Booming Nexton Community
Summerville, SC, September 23, 2013 MeadWestvaco Corporation (NYSE: MWV) and Blanchard & Calhoun Commercial Corporation today announced the groundbreaking for Summerville's first Marriott property. The Courtyard by Marriott is located in the first phase of Nexton, which offers a walkable campus environment encompassing Class A offices, retail, restaurants and multi-family residential components.
With Nexton's first Class A office building under construction and SCRA, Carolina Ale House and The Parks apartments soon to be underway, Nexton is truly coming to life,? commented Kenneth T. Seeger, president, MWV Community Development and Land Management.
Vic Mills, CEO of Blanchard and Calhoun Commercial said, ?We are delighted to begin our second hotel in the Charleston area in a little more than a year. The Summerville Courtyard by Marriott will be the first in the Southeast to have the new Courtyard room design.?
This design will incorporate rigorous environmental standards to reduce energy and water consumption. It will feature 96 rooms and state of the art amenities to include a bistro, lounge, outdoor pool, exercise room, business center, market pantry and artwork from local artists. The Courtyard by Marriott will be the first of two hotels developed with the partnership of MeadWestvaco Corporation and Blanchard and Calhoun Commercial.
Introduced in 1983 and now with over 900 hotels, Courtyard by Marriott is the 11th largest global hotel brand.*
A Summer, 2014 opening is planned.
*source MKG Hospitality
---
About Nexton
Nexton is coming to life at I-26 and Highway 17A in Summerville, South Carolina, at the heart of metro Charleston?s most vibrant growth. It?s a place where businesses, homes, shops, restaurants and schools are just a stroll or a short bike ride from each other. Where the entire community is interlaced with parks, trails and nature. And where leading-edge technology brings the rest of the world closer. Read more at nextonsc.com
About MWV
MeadWestvaco Corporation (NYSE: MWV), provides packaging solutions to many of the world?s mostadmired brands in the healthcare, beauty and personal care, food, beverage, home and garden, and tobacco industries. The company?s businesses also include Specialty Chemicals, and the Community Development and Land Management Group, which sustainably manages the company?s land holdings to support its operations, and to provide for conservation, recreation and development opportunities.
With 15,000 employees worldwide, MWV operates in 30 countries and serves customers in more than 100 nations. MWV manages all of its forestlands in accordance with internationally recognized forest certification standards, and has been named to the Dow Jones Sustainability World Index for eight consecutive years. For more information, please visit www.mwv.com.
About Blanchard and Calhoun Commercial (BCCC)
Blanchard and Calhoun Commercial Corporation is one of the largest commercial and residential development companies in the Southeastern US. Headquartered in Augusta, GA, BCCC develops a variety of retail, multifamily, hospitality, office and major planned residential developments.
For over 25 years, and many economic cycles, BCCC has conservatively and prudently managed its development operations. The company enjoys the enviable reputation of never having developed a property that has not proven successful both aesthetically and financially. The company develops and maintains strong relationships with local administration and community leaders within each market that it operates. Being a responsible corporate citizen and developer has provided continuing opportunities within each of the markets served.
The development team of BCCC consists of more than 30 seasoned professionals who share a personal commitment to developing high quality commercial and residential developments that are both environmental and financially sustainable with the commitment to maintaining the highest standards for integrity and dependability.