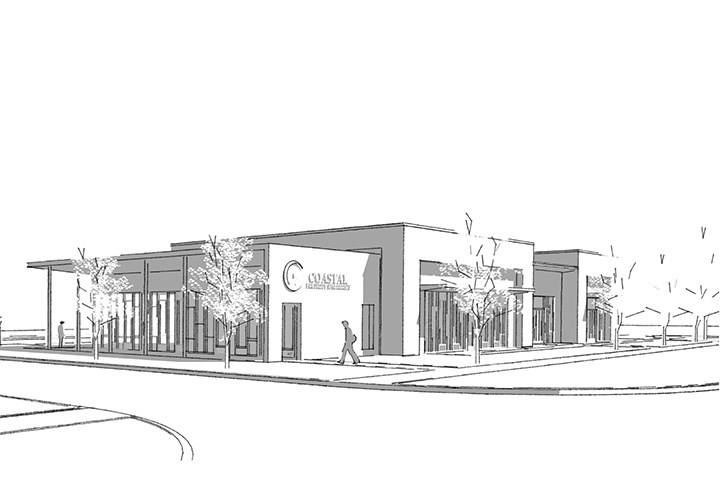 Coastal Fertility Specialists Opening in Nexton in 2020
A baby boom is headed to Nexton. Yes, South Carolina's premier fertility center is opening a new facility in Summerville. And -- we're expecting great things.
The new 6,500 square foot facility is slated to open in Spring 2020 and will be located on Brighton Park Boulevard, close to Nexton's employment hub. "Nexton is convenient to Summerville, Goose Creek and Moncks Corner with easy access to I-26," said Dr. John Schnorr, founding partner of the practice. "The new facility will allow us to better serve this part of the Charleston metro area, and it will be an easier commute for many of our employees," he added. 
Coastal Fertility Specialists will take advantage of Nexton's 10 gig internet speeds as they provide state of the art infertility evaluation and treatment to the Summerville area. With over 50 years combined client experience in some of the leading fertility centers in the United States, Drs. Schnorr, Slowey and Cook boast some of the highest pregnancy rates in the country.
"It's due to our four fellowship-trained Reproductive Endocrinologists and advanced embryology laboratory that we're able to provide such excellent outcomes," Dr. Schnorr said.
In 2018, the Specialists saw nearly 1,500 patients and helped more than 600 children be born. "Our mission is to help patients build families in a compassionate and nurturing environment," said Schnorr. "Our clinical and laboratory team, specially-trained registered nurses, highly-skilled embryologists, and expert staff are highly attuned to the needs of our patients."
With five established, convenient locations in Mt. Pleasant, North Charleston, Myrtle Beach, Columbia and Savannah, the future Summerville office is the perfect new addition. Welcome to Nexton, Coastal Fertility Specialists!