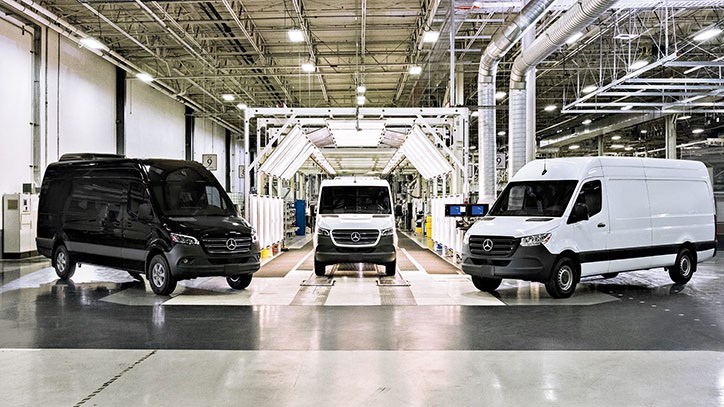 Baker Motor Company, with exclusive Mercedes-Benz Sprinter dealership, coming to Nexton
Soon, you'll be able to buy and service your Charleston-made Mercedes-Benz Sprinter van right here at Nexton. Or your Alfa Romeo, if that's how you roll. We're excited to welcome Baker Motor Company to Nexton.
This flagship facility, located on Sigma Drive and accessible via 17A or new Nexton Parkway, will be the state's only exclusively authorized Mercedes-Benz Sprinter dealership. Sprinter Vans are produced for the global market just 15 minutes from Nexton at the Mercedes-Benz Van manufacturing plant in North Charleston.
Baker Motor Co. also operates dealerships for 14 brands including Rolls-Royce, BMW, Maserati, Alfa Romeo, Porsche, Land Rover, Jaguar, Smart Car, Mercedes-Benz, Sprinter, Infiniti, Buick, GMC and Cadillac.
According to proprietor Tommy Baker, the property will be unlike anything else in Berkeley or Dorchester County. A 28,600 sf showroom called Mercedes-Benz Van Center will showcase the Lowcountry-made vehicle. And a 1,100 sf sales office will be surrounded by The Baker Collection.
But even if you're not in the market for a Rolls-Royce, you might find yourself spending some time there. "We try to make our buildings where people in the community can use them for events," Mr. Baker told the Post and Courier.
That means extraordinary landscaping, walking and biking trails, and a kiddie play area – which could include a mini Sprinter van for children to play on.
About Baker Automotive Co.
Tommy Baker founded Baker Motor Company in 1988 with a single dealership in Charleston. He has since expanded Baker Motor Company to now include Mercedes-Benz, Rolls-Royce Motor Cars, Porsche, Mercedes-Benz Vans, Jaguar, Land Rover, INFINITI, smart, Maserati, and Alfa Romeo.
A Charleston native and Citadel graduate, Baker has always prioritized giving back to the Charleston community with his philanthropic efforts and his encouragement and motivation of others to take leadership roles in community involvement.
Welcome to Nexton, Baker Automotive Co.!