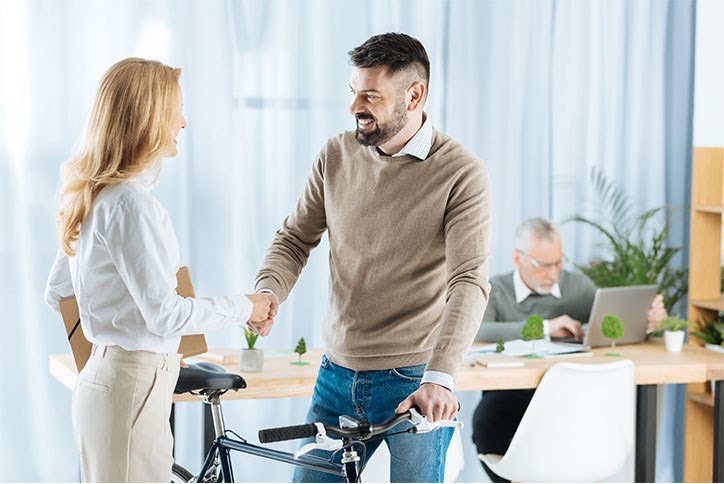 Charleston, SC: The business friendly climate you've been looking for
There's no denying that Charleston, South Carolina is a top contender for transplants looking to make a move. After all, we have the beach, the weather, the food, the history and don't forget the good ol' southern hospitality. Indeed, Charleston—and the entire metro region—are quickly becoming the preferred location for families everywhere.
But what about professional opportunities? While the beach sounds great for summertime fun, does South Carolina offer enough by way of employment, entrepreneurism and business growth to make sense occupationally?
We are so glad you asked.
Why Is South Carolina Good For Business?
Ranked one of the top five states to do business in according to Area Development magazine, South Carolina is a force to be reckoned with—for all the right reasons.
According to the SC Commerce, South Carolina is rated for:
A strong workforce of approximately 300k skilled individuals trained by readySC
Having one of the lowest unionization rates in the country
Being "uniquely situated halfway between New York and Miami" which makes SC's transportation system a key factor in the ease of access to the east coast markets and beyond
Our booming tourism economy bringing in nearly $22 billion per year
Quickly becoming one of the most sought after locations for foreign investments, with over 1,200 various international companies on SC soil to date
Being a Right-to-Work state which empowers employers and encourages business investments
Why the Charleston Business Scene Is Growing (At An Exciting Rate!)
These days it seems there is no shortage of accolades for Charleston. Rated #1 Best City In the U.S. (for the 7th year in a row) and ranked 12th best city in the entire world (whoa!), we are blessed to enjoy frequent praise.
But it's not all about our adored shrimp and grits recipes or pristine stretches of sand. In fact, it's starting to seem as though business recognition is taking center stage. Recent awards and distinctions include being ranked…
The trend is clear: Charleston, SC is where businesses are growing and investors are looking. With major industries planting roots in Charleston, there are options for everyone interested in aerospace and aviation, auto manufacturing, tech, transportation, and of course, tourism, to name a few.
How Nexton Is Becoming the Business Center of the Future
 And then there's Nexton.
The latest neighborhood to take our beloved Lowcountry by storm, Summerville is just a 20-minute commute from downtown Charleston—and this is where the real magic is happening.
Geographically situated to thrive, Nexton is surrounded by some of the largest players in the game: Volvo, Boeing and Mercedes,making it #22 for economic development. With the influx of operations, business and commerce, the transition into the region's third major employment hub was seamless. Now, Nexton hosts two major business districts brimming with retail shops, offices, restaurant venues, grocers, and award-winning medical facilities. 
Additionally, Nexton is quite literally "home" to many of its workforce members, with convenient rental communities and gorgeous neighborhoods easily accessible for a work and play environment that works.
Success in the sunshine, business excellence starts in Summerville—maybe our next town motto? Ready to discover business life the Carolina way? Explore Nexton's commercial districts then come take a look in person. You might just find your perfect place for work, play, and living.