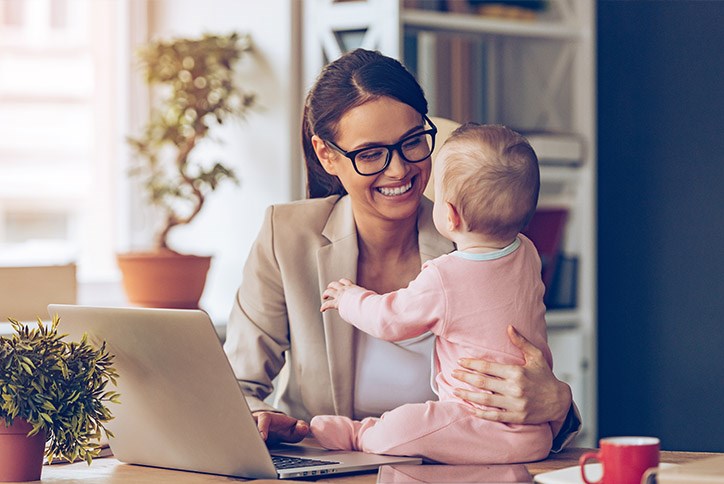 Getting more out of your day: Your life at Nexton
You're always looking for the next big thing. The thing that's going to make your day a little more efficient. Because there's a lot to pack in each day. What if that thing was actually a place? At Nexton, our vision was to build a place where people could spend less time in their cars and more time with their families, enjoying their hobbies, or even working on the next big business idea. Sound appealing? Below, more on how we've brought jobs, amenities, and conveniences closer to you. This is where it all comes together.
Connect at blazing fast speeds
Life moves fast, so your internet should, too. In 2013 we became South Carolina's first Gigabit community, and we didn't stop there. We've raised the bar again, ensuring that Nexton remains the most technologically advanced community in the Charleston region. Delivered by Home Telecom, exclusively in Nexton, the GigaFi 100% fiber optic network is capable of delivering speeds up to 10 gig.
Those speeds aren't just powering your laptops and TVs at Nexton – they could be powering your refrigerator, too. Home automation technologies, from Nest thermostats to connected Instant Pots, fit seamlessly into our modern home plans. It all works together to make day-to-day life easier, your home a bit greener, and of course, make everything a little more fun!
It goes without saying mega-fast internet speeds (plus a perfect location right off I-26) have attracted business to Nexton, too. A growing list of workplaces are now calling Nexton home, like SCRA, SunTrust, Aeterna Zentaris, Palmetto Primary Care, and more. And under construction WorkPlace@Nexton and CoOp@Nexton are about to quadruple the opportunities to live and work at Nexton. A 5-minute commute by bike? Yes, please.
And disconnect when you need it most
Woah there, trailblazer. Ready for a break from the fast life? We got you. Miles of trails and pathways are just steps from your Nexton home when you're ready to decompress with a morning run, or even better, a relaxing afternoon stroll. They weave together a network of unique parks, like Tall Gee Woods with its towering pines and shady seating and Long Meadow Park, characterized by a soft green lawn and cozy community hammocks.
In fact, nearly half of Nexton is devoted to parks, natural open space, and walking trails. And it's all made especially wonderful with the help of world-class botanists and landscape architects, plus lots of mature, locally-grown trees, shrubs, and flowering plants around the community.
It's easy to make connections with like-minded people at Nexton, too. And we mean those face-to-face, have-a-BBQ, watch-the-kids-play-together kind of connections we're all craving. Because when you buy a home at Nexton, you're buying more than just your house and lot. You're buying into the community. Into our vision of a walkable, forward-looking, Lowcountry-feeling neighborhood. Where neighbors are friends and community thrives.
Life is better here
Time is the most precious commodity in today's world. Don't you agree? We built Nexton to give you a little time back every day. Lunch break, evening chores, and weekends become infinitely more productive when everything you need is in close proximity—healthcare, grocery shopping, fitness facilities, and even retail.
Speaking of retail, Nexton Square is emerging as Charleston metro region's hottest new shopping and dining destination. There, you'll find trusted local retailers like Simple to Sublime, Bey + Eloise, Art on the Square, and The Bicycle Shoppe, as well as foodie favorites like Halls Chophouse, Poogan's Southern Kitchen, Taco Boy, Bad Daddy's Burger Bar…hungry yet?
But it's also a great spot for knocking out important errands without ever leaving the community. Drop off your dry cleaning, take care of your banking, get your nails done, tune up your eyeglasses, and get Spot's nails clipped all minutes from home. See what's open and what's coming.
Intrigued? Visit us at the Greeting House Info Studio to learn more about how Nexton might be the perfect place for you.