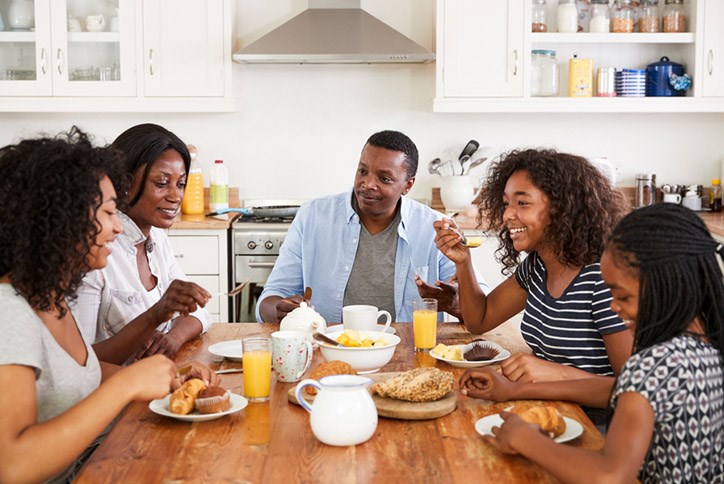 Looking forward, respecting the past: Your life at Nexton
You've seen our ads, perused our website, maybe even jumped on a chat. You admire the Lowcountry aesthetic of our homes and the convenience of walking to Nexton Square. Maybe you're even following us on Facebook and Instagram, eager for a glimpse into life in metro Charleston's most popular new homes community. We get it – moving is a big deal. And you prefer a straightforward, matter-of-fact approach. So we want to make sure you have all the information possible as you make your new home buying decision easy. Below is a little more about our growing community that we think might just tip the scale.
We like to keep it local
The history of the Charleston region is deeply rooted. Whether you're a born and bred Charlestonian, or your love of the local flavor lured you here, we understand the importance of preserving, respecting, and celebrating the incredible culture that makes the Lowcountry special.
That's why we support companies like Landrum Tables, who created the centerpiece for our Greeting House Info Studio (and who we featured here). Founder Capers Cauthen breathes new life into centuries old building materials by repurposing it into dining tables, consoles, and other unique furniture pieces.
And why we have a longstanding relationship with Molly + Me Pecans and Coastal Coffee Roasters, a local institution with a deep affection for the Summerville community and a knack for baking healthy, delicious goodies like our PowerBytes.
It's also why we selected local favorites like Halls Chophouse and Taco Boy to anchor our destination retail center, Nexton Square, and why we're so thrilled to add Summerville-favorites Bey + Eloise and Simple to Sublime to the roster.
Keepin' it green 
We partner with home builders whose building practices keep environmental impact low while bringing homeowners the energy efficiency and exceptional quality they desire. And you don't have to take our word for it – every year our homebuilders are required to certify homes under the Eco-Select program, which governs the design, features and building process. Our homeowners are predicted to save more than $275 each year in energy and water, equivalent the cost of 62 tacos. And it's only going getting better!
You know you can rely on Nexton to always be at the forefront of energy efficient building practices. Because, yes, we like to be first, but we also we also know leaving behind a healthy, thriving planet for your children's future is just as important as honoring what's come before.
Where bodies stay moving
Life is moving fast, but you're on the right path (or trail). You work hard to succeed and to provide your family with the lifestyle they deserve. But it's not all work, right? A little play helps balance things out - and making time for wellness is a big part of your day. At Nexton, we make it easy to choose a healthy lifestyle. There are 20 miles of trails, abundant sunny parks, community fitness classes and Bold Fitness at Nexton Square.  Our three neighborhoods each have a pool for swimming laps. Even the kids and dogs have special places to romp and play! Here, healthy living is built into your day.
Novelty Seekers Unite
It's okay to stand out. To make a bold statement. In fact, it's how we got started at Nexton. Doing things a little differently. Your home should be as unique as the people living in it – nothing cookie-cutter here. We've created an authentic community that offers a wide variety of architectural styles and designs, plus special little places for exploration and discovery.
At Nexton, you can choose from three villages with homes by eight unique builders that offer over 100 different floor plans. From cottages to custom homes, you can set yourself apart and make your home your own. And you can discover special places you won't find anywhere else, like secluded, almost-secret Tall Gee Woods and inviting Hammock Park.
Intrigued? Visit us at the Greeting House Info Studio to learn more about how Nexton might be the perfect place for you.