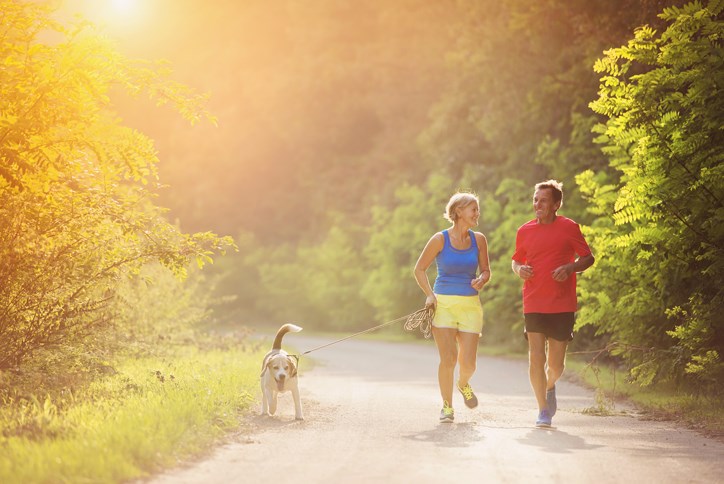 Fresh air and palm fronds: getting outside in Charleston
Few things are as rejuvenating as an afternoon of fresh air and sunshine. The bees buzzing through flowers replaces the hum of electronics, and your vitamin D comes straight from the source. Studies show, time and time again, that getting outside is not only good for your health – it's essential. From improving your mood and reducing fatigue, to lowering your blood pressure and protecting your vision, spending time in the great outdoors provides countless benefits. Lucky for those living here, Charleston is one of the best places in the country for enjoying nature nearly all year long. Below, some of our favorite ways you can take advantage of our region's spectacular outdoor setting!
Life's a beach
Prefer a beach that's laid-back and secluded? You're in luck. Or do you go for an energetic beach full of kiddos splashing in the waves? You're also in luck. In Charleston, you can choose from a variety of beaches, each with its own vibe. Beachwalker Park on Kiawah Island is a good spot for a nature-centric morning. Sullivan's is your spot if beach volleyball and a bike ride through beachside neighborhoods is more your speed. Head to the northern end of Folly Beach for beautiful views of Morris Island lighthouse and a kid-friendly environment. There's also Isle of Palms, Edisto Island, Seabrook Island…and so much to explore!
Rivers, forests, and even swamps
If you prefer fresh to salt water, head inland to the Edisto River. One of the longest free-flowing blackwater rivers in North America, the Edisto offers a rich and distinct landscape packed with stunning vistas and local wildlife. The best way to enjoy it is by kayak or canoe, especially if you like fishing! A visit Four Holes Swamp and the Francis Beidler Forest is also a must. Explore the scenic tidelands on foot or take a guided paddle through the quiet of an old growth swamp-forest. It's an environment unlike any other.
Where nature and history collide
The Charleston area's plantations and gardens are a beautiful way to learn about the region's history. Try a Saturday at Middleton Place, where you can take a step back into the past, enjoy a labyrinth of gardens, and sit down for a meal at Middleton Place restaurant – which strives to use only seasonal, local, and organic ingredients. Just down the road is Magnolia Plantation and Gardens, where the natural and planned landscapes harmoniously converge. Wander the gardens, take a boat ride through old rice fields, and visit the Audubon Swamp Garden, which boasts a biodiversity almost unequaled anywhere else.
Unique parks and trails
You could pack a picnic and head to Battery Park in historic downtown Charleston, watch ships come and go at Riverfront Park in North Charleston, or grab the pups and drive over Wescott Park or Gahagan Park, both frequented by little leaguers and their families. Any given Saturday from April to November, head down to Marion Square in downtown Charleston for the freshest produce, delicious food trucks, art, jewelry, you name it. Summerville's Azalea Park is perfect for a leisurely stroll through winding paths, where azaleas and camellias and reflective ponds can be admired throughout the year. The parks in and around Charleston have everything from scenic beauty to cultural entertainment.
Festivals, fairs, and music
What do you get when you mix great weather with a vibrant culture? All kinds of outdoor festivals, fairs, and concerts to suit just about any taste. Check out the Southeastern Wildlife Expo and the Cooper River Bridge Run in the early spring, Fashion Week and Piccolo Spoleto mid-summer, food-and-beverage centric events just about any given weekend, concerts in fab venues like Volvo Cars Stadium, Riverfront Park, The Windjammer…we could go on. And on and on! We're never bored here in Charleston.
Just out your front door
For Nexton homeowners, a touch of Lowcountry au natural is all around. Parks are never more than a hop, skip, and a jump from your front door, with miles of pathways and trails connecting each and every one. Sprawling lawns for kicking back or kicking a soccer ball. Tranquil ponds home to egrets, ducks, and geese. Spots for pickleball and tennis. Playgrounds for kids or grandkids. Even a park adorned with hammocks, for when a soft breeze and a good book is all you need.
The Charleston lifestyle is one that makes getting a daily dose of nature easy – and fun. Join us.