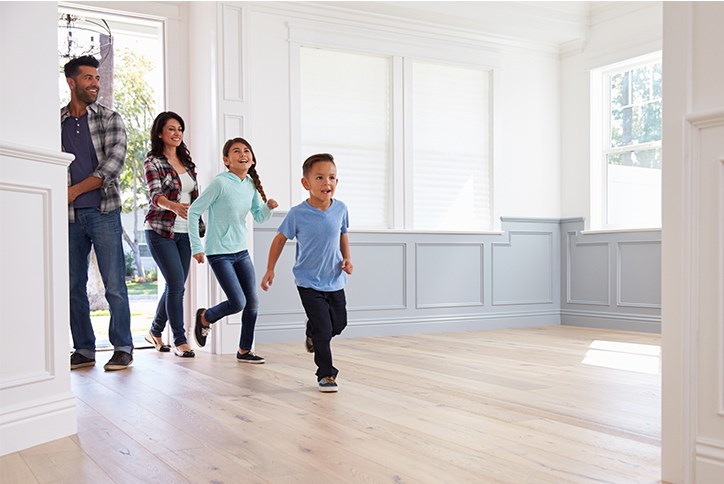 Movin' on up to Nexton: Think better, not just bigger
Though, we have bigger if bigger is your better. But at Nexton, even the smallest homes come with a big lifestyle. Because square footage doesn't account for the acres of parks, as unique as they are abundant. Or the miles of paths, trails, and sidewalks that wind through and connect the community. What are you really looking for in your new Charleston home? Buying a new home isn't just about beds and baths, it's also about convenience and connection. Both to your friends and family and to your community. Below, a handful of ways that your move to Nexton is a move-up, no matter the size of your home.
Here, convenience is built-in

At Nexton, you're close to everything. Shopping, dining, and for some, even work. There's a first-class daycare on site and an award-winning elementary school tucked into Brighton Park Village. After you drop the kids, grab a latte from your neighborhood Starbucks or breakfast from one of the many options in Nexton Square. It's all so close, you can walk or bike through your morning routine.
Just down the street is vibrant Summerville with its ever-growing charm. Like freshly restored Hutchinson Square, the center of our historic Flowertown in the Pines. And Gahagan Park, host to playdates, weekly league baseball games by the dozens, and the town's yearly Fourth of July celebration.
Just a half hour's drive, downtown Charleston beckons. Repeatedly voted the #1 city in the US – and even the world – by visitors, businesses, and residents, it's become a magnet for foodies, art and history enthusiasts, and those seeking rest and relaxation upon the sandy beaches that dot the coast.
Quite literally everything you need, is right here. What's better than that?
Homes both fresh and familiar
Our homebuilders were chosen for their focus on integrity, quality, and forward-thinking design. They bring a modern approach to the craft that utilizes up-to-the-minute technology, but with a style fully rooted in Lowcountry living.
You'll appreciate classic form paired with exceptional energy efficiency. Homes that are as smart as they are stunning. With home plans varied to accommodate all kinds of lifestyles - from young couples and singles to busy families and to active retirees.
What the homes all have in common is big personality, made unique by the people who call them home. Here you'll find homes accented with traditional Lowcountry colors and architectural details, each personalized with pride, creating a charmingly authentic streetscape.
Thoughtful design = human connection

Thoughtful planning sets the stage for connection. Friendship. Community. From the designs of our parks, trails and green spaces to the way homes relate to one another to the programming hosted by the homeowner's associations. Everything has been considered, from the bigger picture down to the details. Especially the details. And it all works together to nurture neighborliness.
But you don't have to take our word for it, come to any event to get a sense of our growing community for yourself - like the upcoming Sounds on the Square concert series. You'll find a culture of friendliness that's as refreshing as it is genuine. 
Future-focused
All the long-term planning that goes into every Nexton detail does more than just create a great place to live now - it lays the groundwork for a place that will be just as great – or even better – 10 or 20 years from now.
So, whether you're looking to move up, over, or downsize, Nexton has your fit. Homes range from a cozy 1,200 square feet to over 5,000. With options for first time buyers, blooming families, empty nesters, and everything in between. Set a time to stop by and learn more. We think you'll find Nexton is just right for you.