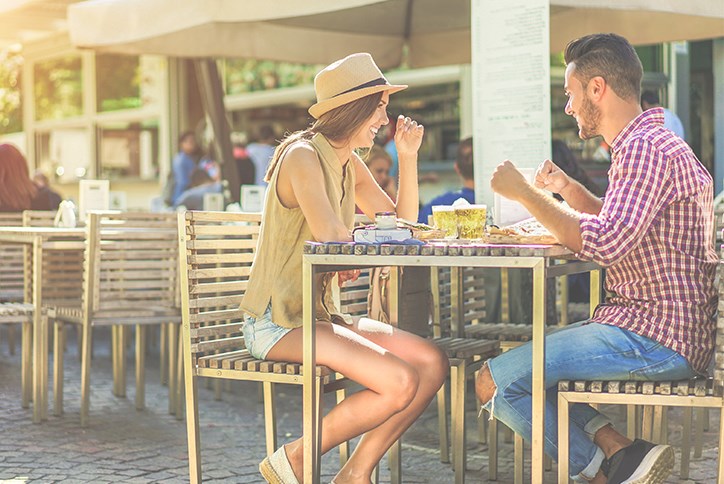 Live where you work, dine, and shop: It's all at Nexton
When is the last time you were able to get the kids to and from school, knock out a full day of work, enjoy lunch in the sunshine, run some much-needed errands, and grab drinks with a friend before spending a relaxing evening in the park with neighbors and family …without ever getting into a car?
At Nexton, you can. That's because everything you need to complete your day is right in the community. And because it's all connected by walking trails and bike paths, you can get to and fro via bicycle, golf cart, or even on foot – which means your daily work-out is checked off the list, too!
It starts with a good school
Actually, Nexton Elementary school is more than good – it's been rated Excellent on South Carolina's School Report Card every year since opening. Principal Nancy Leigh believes in an empowering curriculum that propels students towards success using dynamic instruction, rigorous learning opportunities, and thoughtfully integrated technology. Fun intersects a well-rounded education through initiatives like Project Lead the Way, which introduces students to computer science and engineering; Coding Club, wherein students create video games using innovative applications; and MakerSpace Lab, a STEM-centric, hands-on learning experience.
You'll find Nexton Elementary in the heart of Brighton Park Village, where you can join other parents on trails that lead directly to the school's front door.
Cane Bay Middle and High Schools are a hop, skip, and a jump from Nexton, too, especially if you live in North Creek Village. They also have an emphasis on hands-on learning initiatives that prepare students for success in the real world. Celebrated chorus, band, theater and athletic programs complement the challenging, future-focused curriculum.
Work where you live
Work from home? You'll love Nexton's commitment to leading-edge technology. Every home and business is wired for gigabit internet speeds. That means data-heavy work like web design and video production are boosted by lightning fast internet, whether you work from a home office or in one of many work places. It's also key to like-you're-there video conferencing, in case your team or clients are scattered near and far.
Today, companies like SCRA, Volvo, Suntrust and more call Nexton home, with new businesses coming to our growing community every day. Co-working space is also part of the near future, and flexible, boutique offices called WorkPlace at Nexton were just announced. Read all about it!
Convenience is crucial
At Nexton, your physician, gym, and favorite eatery could be a stone's throw from one another. Halls Chophouse. Taco Boy. Fuji Sushi. The Bicycle Shoppe. Title Boxing Studio. These are just a few of the Charleston local favorites that have signed on to be part of Nexton Square, a district of shops, restaurants and services opening summer 2019.
Just down Brighton Park Boulevard, Palmetto Primary Care Physicians is opening a medical campus, starting with a 100,000 square foot building to house an urgent care facility, diagnostic center, primary care offices, and specialty care space. It's the first of six buildings that will make staying on top of your health easier and more convenient.
Along Nexton Parkway, MUSC Community Hospital is also planned, bringing even more world-class medicine to Summerville. You'll also find Optical Impressions, the Lowcountry's only locally-owned, family-operated optical superstore, right in Nexton Square. As always, there's more to come!
There's no place like home
At the end of the day, you'll kick back at your favorite place in the world: home. Our homebuilders have created home designs that remember their heritage but also live fully in the present. The attention to architectural detail, as well as the sheer variety of homes, creates a true Lowcountry street scene. Yet, inside you find the latest ideas for modern living.
In true Nexton fashion, you'll have plenty of choices when home shopping. Choose from three distinct neighborhoods, each unique in their own way, but all close to community pools, interesting parks, and other neighborhood amenities. All told, you can browse hundreds of livable, flexible home plans from seven different builders.
Explore each neighborhood, then start your in-person tour at the Greeting House. It's all here. We're just waiting for you!