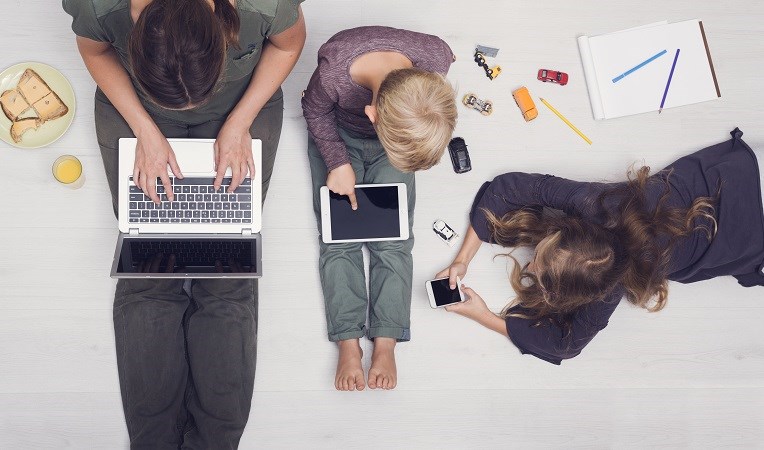 GigaFi Living Lab of Nexton Tests MyWiFi X Technology
We're welcoming Home Telecom to the blog to share Nexton's roll as a GigaFi Living Lab! That means Nexton homeowners get to experience new cutting-edge technologies first. Read on to learn more.
Home Telecom customers are always at the forefront of our minds. While every piece of new technology we introduce is designed to improve your lives and make it easier and more convenient, we understand it can sometimes be a little overwhelming!
Before your shoulders sink and you think, "Oh no – what do I have to learn to do now?" know that Home Telecom is determined to make introductions to new technology 1,2,3 easy!
As part of the Nexton/Home Telecom technology partnership, the Nexton Community is designated as the "GigaFi Living Lab!" That means you will be the first to experience any new technology first before it becomes available anywhere else. We want to hear what you think about any new cutting-edge service made available to the Nexton community first!
The first technology that will be made available in the GigaFi Living Lab for the Nexton community to test is MyWiFi X. The bottom line is that MyWiFi X will offer extreme coverage for every wireless device in your home including smartphones, tablets, laptops, and gaming systems. By tying together all of your cloud-based and premise-based home devices into a single, gap-free, fully connected hub, you'll have a wireless connection anywhere in your home!
It's called MyWiFi X technology with 804Mesh. Okay, okay – it sounds more like the name of a robot from Star Wars than Home Telecom technology – but think about it like this:
Everyone knows the shortest distance between two points is a straight line, but in a sprawling home, it is not that simple. There are various points with different routes from one side of the house to the other, from upstairs to downstairs, and to points outdoors on the patio, deck, or the garden.
With big families and many devices in use simultaneously, connectivity gets bottlenecked, and if you are paying for megabit or gigabit connections, you are not happy when the 10 million songs on iTunes begins stuttering or your Netflix movie is freezing up!
With MyWiFi X, each 804 Mesh unit is its own router amplifier, and all the router units in your home are connected back to your main MyWiFi router. MyWiFi X acts as an intermediary between your device and your router if they are too far away from each other to reliably communicate.
Is This Happening to You?
Now that customers are accustomed to the convenience of fast, reliable connectivity, there is an increasing demand to "get online" whenever and from wherever you are on your property. Unfortunately, most homes were not built with this demand in mind!
Picture it: You are in your favorite work spot in the quietest part of the house with your laptop. The WiFi router is just down the hall but material construction in this part of the house acts like a barrier between your computer and the Internet, making reception spotty at best.
If only you could eliminate those annoying WiFi dark spots!
Your wish is our command! Home Telecom's MyWiFi X 804 Mesh networking system is ready for testing in the GigaFi Living Lab environment of Nexton! The first people to test this technology will receive up to two Mesh units FREE for the first 90 days!
Don't miss out on this amazing opportunity to be a key participant in our launch of MyWiFi X. Multiple wireless access points in your home can help improve coverage, deliver increased speeds, and result in more reliable connections!
If you live in a single-family home in the Nexton Community, ask Home Telecom about our new MyWiFi X GigaFi Living Lab pilot program. We want to see what you think!
//Gina, Home Telecom