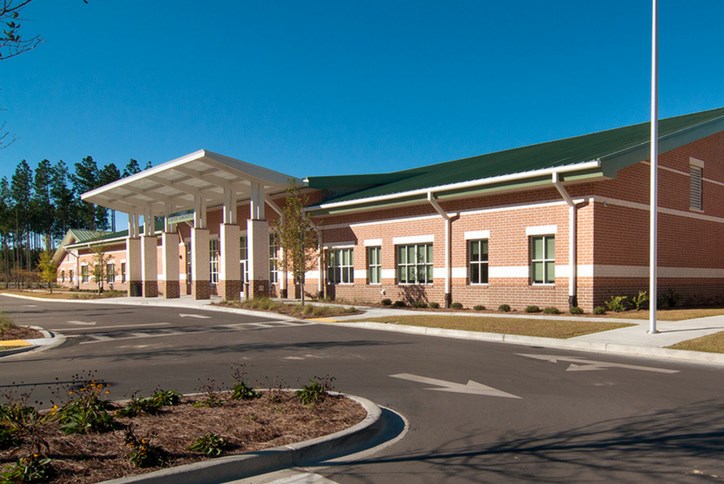 Nexton Elementary: An A+ First Year
As the school year winds down (May 26 marks the official start of summer around here!), we want to tip our hats to the hundreds of people who made Nexton Elementarys first year so excellent!
Sure, were a little partial to this school that is just steps from Brighton Park Village. Helmed by Principal Nancy Leigh, the place is always abuzz with activity and fun.
But our fondness is also supported by data. Loads of it!
In its first year, Nexton Elementary netted amazing accolades, generated passionate support, and conjured really creative programs. And since everyone loves a listicle, here's a by the numbers look at Nexton Elementarys first year:
100% of their 630 students used iPads and Chromebooks in class, daily
32 gifted educators and 200-plus parent volunteers fueled these young minds regularly, demonstrating the importance of a good education.
Regions only Common Sense Digital Leadership School, an award that honors commitment to teaching digital citizenship. Read more about what that means here.
Scores of cool activities were launched, including a coding camp, junior beta club, school-wide recycling, childrens wellness and a school garden.
1 helicopter landed in the schoolyard (thanks, Career Day!)
23 business partners invested in the school to make it even better!
1 and only Gigabit school community in South Carolina, meaning they have super fast access to the wide world of the internet.
Phew! We think these folks have earned the summer off. And we look forward to seeing what amazing things they can accomplish.
Want to learn more about Nexton Elementary? Head on over and check out their Facebook page.
You can also learn more about the Nexton community and our homes for sale here in Summerville, SC.