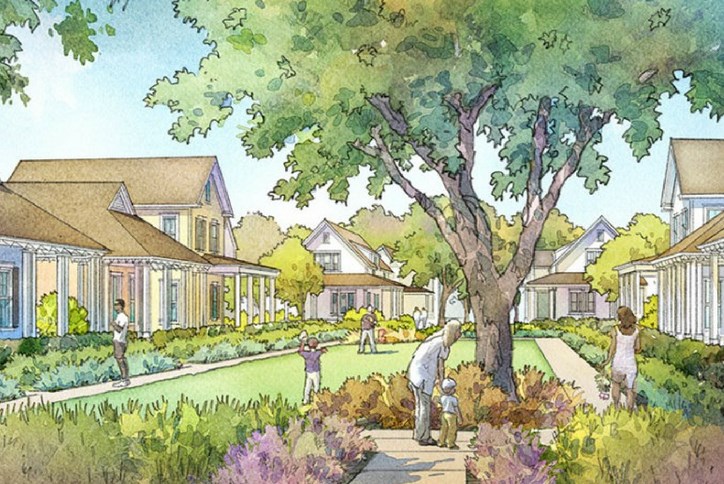 A new way to live in Nexton: the Saussy Burbank enclave
There's something beautiful about looking out your front door and seeing a park-like green space instead of a street. Something relaxing about sitting on your front porch and waving to the neighbors, who are sitting on theirs - and waving back, of course. This is what living in the Enclave by Saussy Burbank is all about.
The enclave's cottage-courtyard style is unique for the Lowcountry in all the very best ways. Perfectly placed homes will front a grassy lawn that will feel more like an extension of your front yard than a park, without the pesky maintenance needs (thanks, POA!) and without any car traffic buzzing by. The lawn connects to Nexton's growing pedestrian path and pond network, too, so getting to and fro using your own two legs will be a breeze.
In the enclave, the homes will be as varied as the people that occupy them. Saussy Burbank's best-selling Bayberry and the popular single-story Cottonwood are among the home designs that will fit perfectly into the space (because you know how we like to have choices here at Nexton). These homes suit a variety of needs, so whether you're a young family, empty-nester, or somewhere in between, Saussy Burbank has a home plan that will work for your lifestyle (and look great while doing it).
This is a group of homes by one singularly exceptional builder that's in a league of their own. But what we think is even more special about the enclave? The sense of community that happens when neighbors actually commune. At Nexton, community-mindedness is natural. We're just creating a place where it can grow. Come chat with our friends at Saussy Burbank about building a home in the enclave today.