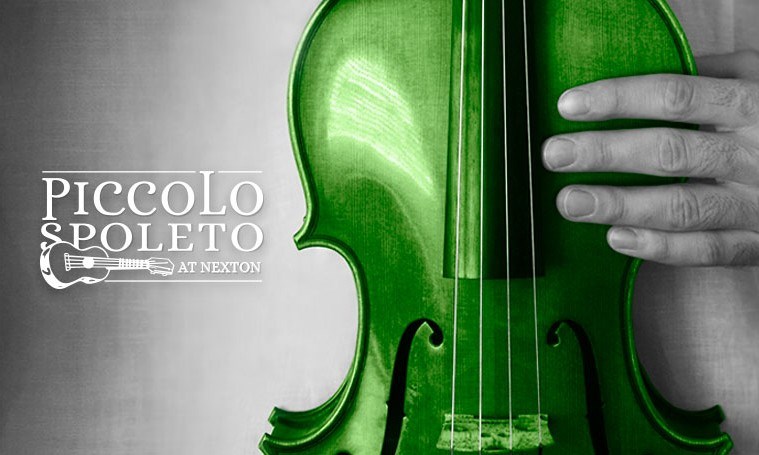 Piccolo Spoleto at Nexton: 2 bands, 3 food trucks, unending fun
Nothing makes us happier than seeing Nexton connecting with the greater Charleston community, so it's no surprise we're counting down the days until the next phenomenal Piccolo Spoleto at Nexton! (30, in case you're counting, too!) This year will mark the third in a row the festival has brought great times and excellent tunes to Brown Family Park.
Piccolo Spoleto, a Southeast-focused arm of Spoleto Festival USA, transforms the Charleston region each year with nearly 500 events over the course of 17 days. A celebration of visual arts, music, jazz, dance, theater, poetry, crafts and film, the festival truly offers a little something for everyone!
2017 Piccolo Spoleto at Nexton
Mark your calendars for June 3rd, because you don't want to miss this one. Nexton will welcome Gill Landry, widely known for his work as a member of Old Crow Medicine Show, along with opening act The Reverend Peyton Band. The latter will bring an energetic, rootsy country-blues sound, spiked with the occasional washboard or suitcase-as-a-drumset (yes, drummer Max Senteney occasionally swaps a suitcase for a traditional drum kit). From Landry, expect a set inspired by folk-rock and the best of Americana that's the perfect combo of hip shaking and subdued and moody - his voice is a rich, Dylan-esque treat.
They'll set up in the Brown Family Park amphitheater, surrounded by music fans from all over the region. With food trucks on hand, including Mac Daddy, Rolled Quesadillas, and Backdraft BBQ, you'll experience a perfect Lowcountry vibe. Bring a chair or blanket.
Tickets are FREE and now available.  Keep an eye on this blog and our social media channels for event updates.
See you at Brown Family Park!