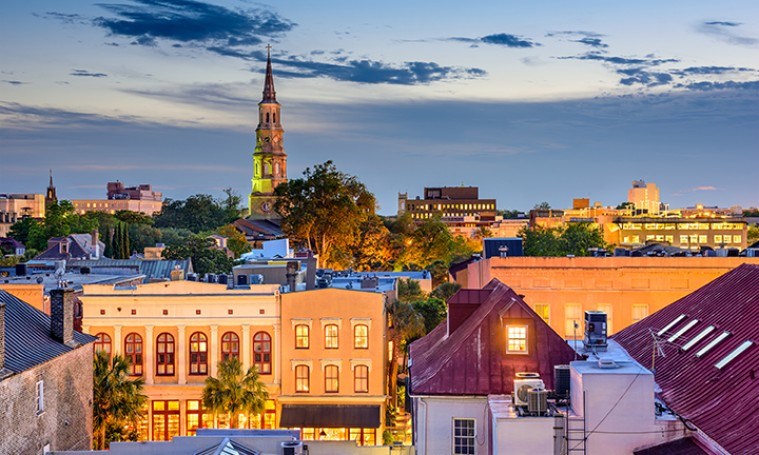 Even more things to know for your relocation to Charleston
Charleston's ranked as one of the most desirable places to live in the US, and for good reason: the Holy City's opportunities for recreation, employment, and all-around good living are unparalelled. If you and your family are soon calling Charleston home, you probably have a lot of questions. Below, a few (more) things to know about our Lowcountry home. This blog is part 2 of a series about relocating to Charleston. Miss Part 1? Start here!
The calendar is packed with fun, food, and fitness 
Whether your idea of kicking back includes a 5K race, live music, or a food festival, or even a little bit of all three, every month in Charleston is ripe with chances to get out and enjoy this beautiful, burgeoning city.  Winter is prime oyster roast season, when you'll find an opportunity to shuck a dozen or two just about every weekend. Spring is ushered in with SEWE, an annual event attracting 40,000 nature enthusiasts from around the country. As the weather warms, look for festivals and outdoor concerts in Charleston's plentiful parks and outdoor venues. By June, you'll find events keep to the outdoor theme, with Spoleto and Piccolo Spoleto marking the true start of summer. Into fall, you'll discover Charlestonians enjoying Oktoberfest and harvest celebrations. And each December finds folks are planning their annual pilgrimage to the Holiday Festival of Lights. See a master list of the big events that shape the year.
Getting to and from
The old adage about real estate is true: location is everything. Charleston's position along the east coast means access to other destinations, for work or for play, is easy – you need only pick your journey and mode of transportation. If you prefer to fly the friendly skies, Charleston International Airport schedules more than 100 flights daily via six airlines, with non-stop service to 22 airports and 18 cities in the United States. If land is more your style, 3 major interstate highways (I-26, I-95, I-526) connect the Charleston region with the rest of the country. In fact, you'll find 33 major metropolitan areas within 5 1/2 hours' drive of Charleston, so opportunities to visit the southeast's best destinations abound. The region's also well-connected by rail, so you can explore adventures from the comfort of an Amtrak car, too. Looking seaward, you'll find the Port of Charleston, the most productive port in the nation. The Port sends and receives cargo from 150 countries worldwide, but it's also an excellent port-of-call for cruises to great spots like Bermuda, the Bahamas, and the Eastern and Western Caribbean.
Lowcountry home styles
As far as architecture goes, you'll find a variety in the Charleston region: Victorian, Greek Revival, Federal, Queen Anne, and even Art Deco. But you'll also find homes here have a few things in common. Like a connection to the outdoors, starting with a deep, usable porch and ending in a yard designed to work as an outdoor living space. The classic Charleston single, for example, has two- and even three-story porches spanning the entire side of the house. But for those living in antebellum Charleston, the porches were more than places to sip sweet tea (though that undoubtedly happened, too): they were positioned to take best advantage of local winds, offering respite from the southern heat. Today, we find a ceiling fan or two does the trick!
Other home design trends you'll find throughout the Lowcountry: cool-hued, coastal-inspired exteriors; open, flowing floorplans; and plenty of tall, wide windows that let the sunshine in year-round.
At Nexton, you'll find a fresh interpretation of classic Lowcountry architecture paired with all of modern life's daily conveniences. If relocation to Charleston is in your near future, drop by! We'd love to be your first stop on your journey to life in Charleston.
Want to know more? See Part 1 of our Relocation to Charleston series covering history, culture, education, and more!, Or read about our growing community and available homes.