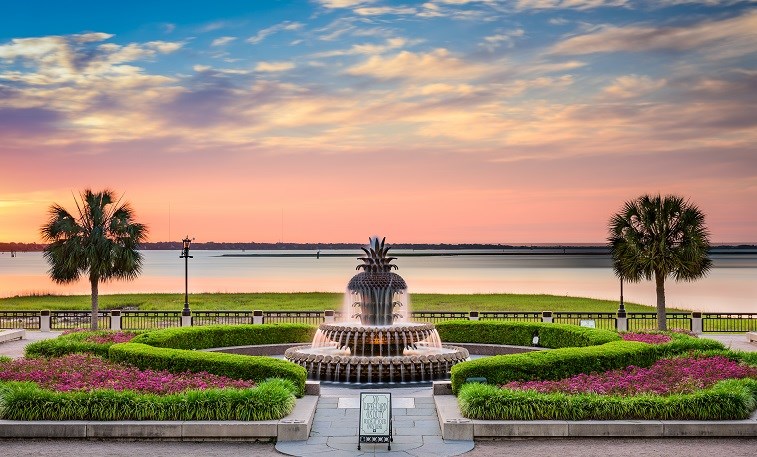 12 reasons the Charleston region is a top place to live, work, and play
We say it a lot – Charleston, and the whole Lowcountry, is a spectacular place to live, work, and play. Not ready to take our word for it? That's okay, we're admittedly a little biased. Below, we've rounded up all the accolades, awards, and recognitions - 12 of them to be exact - recently rained down on our region. Still need more proof? Come visit! There's nothing like experiencing the Lowcountry first-hand.

WHY YOU SHOULD WORK IN THE LOWCOUNTRY

In the fall of 2017, Area Development magazine ranked South Carolina has the 2nd best state in the country for doing business. A commitment to economic development, job-training programs, and the relative lower cost of doing business are among the myriad reasons.

Early this year Yelp ranked Charleston as the #1 city in America for economic opportunity. The retail-review giant found Charleston's economy to be growing faster than the national average, bolstered by new construction, population growth, and a housing boom. All that – and so much more – makes Charleston a great place to prosper.

The well-respected Brookings Institute has recognized our region, too, ranking it 13th among US metros for Inc 5000 businesses. Charleston has firms of all types adding jobs and revenue to the local economy at a faster-than-average pace.

Brookings also ranked Charleston #16 in high digital skill occupations, which they say benefits workers, industries, and metropolitan areas via enhanced wage growth, higher productivity and pay, and a reduced risk of automation. 
WHY YOU SHOULD LIVE IN THE LOWCOUNTRY

In 2017 worth magazine named Charleston one of the 15 most dynamic cities in America. What makes a city dynamic? For Chas, the stunning blend of historic architecture and modern design, as well as the region's impeccable lifestyle and culture, sealed the deal.

Are you young – or young at heart? Business Insider named Charleston among the 15 places in the US where young people are happy. Plentiful work opportunities, affordable rent, great weather, and access to parks, community activities, and nightlife snagged Charleston the #6 spot.

If you're an educated millennial, you're also likely to love living in the Charleston metro, which ranks 25th in U.S. for "Where the most educated millennials live" according to the Brookings Institute. 40% of Charleston's millennials hold college degrees.

And for the older crowd, we've got you covered. Forbes named Summerville among the top 25 best places to retire in the USA. Cost of living, access to physicians, mild winters, and a strong economy making it picture-perfect for this stage of life.

Love the outdoors? Us, too. So it's no surprise Outside Magazine named Charleston "Best Lowcountry Hangout." Citing activities like shucking oysters, riding bikes with your kids through swamps and mossy oaks, and lingering over a Lowcountry sunset among the wonderful ways you can spend time here. Bonus: they dubbed the people in Charleston "sweet, southern, and resilient." 
WHY YOU SHOULD VISIT THE LOWCOUNTRY

National Geographic named Charleston one of the country's best small cities this year, calling out the region's 'Gram-ability and booming art scene. Galliard Center shows, Spoleto Festival USA, and impressive southern artists like West Fraser, also get shout-outs in the article.

Conde Nast Traveler's on board, too, naming Charleston the #1 best small city in the USA. "With its beautiful gardens, vibrantly painted Georgian houses along Rainbow Row, and carriages clacking across cobblestone streets, Charleston remains one of the country's most charming cities." We couldn't say it better ourselves.

Travel + Leisure loves Charleston a lot, naming Charleston the #1 City in the US (of any size) for the fifth year in a row. The ranking comes from a survey of readers, who can't get enough of Charleston's sights, culture, food, and friendly people.

If case you need more evidence that the Lowcountry is right for you, you can peruse all of Charleston's accolades here (Thanks, CRDA!). But the best way to know the Lowcountry is to experience all its charm and splendor for yourself. Be sure to come by the Greeting House while you're here. We'd love to share more about life in the Charleston metro area.