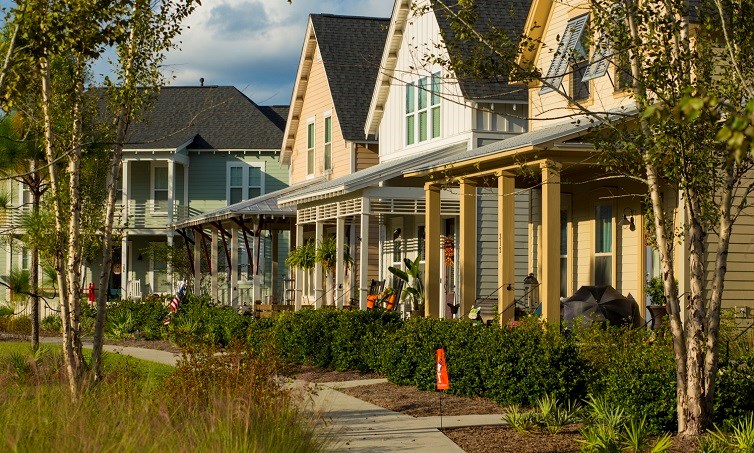 It's Open House Season! Read why it's the perfect time to visit Nexton.
Ah, the edge of spring. Warmer days, greener grasses, and lush gardens are so close, we can, quite literally, smell them! Spring is a big season for home buying, and we like to get you started extra early. Over the following four weekends, we're hosting an open house in every move-in ready and model home at Nexton. Below, three reasons you'll want to swing by for Open House Season.
Spring into a new home. Spring is a traditionally busy time for home shopping, and for good reason. The warmer weather makes perusing communities more comfortable. It also allows you to sample the atmosphere of a place, as parks and trails are usually abuzz with activity. Buying in spring also means you can be in your new home before the school year starts in the fall, so no mid-year upheavals for your kiddos. At Nexton, spring is also bringing more choices to the community. Along with a variety of excellent floor plans, we also have 18+ move-in ready homes waiting for you!
A growing variety of homes. We like for you to have choices.  Here, you'll find multiple ways to get around: trails, pathways, and bike lanes. An increasing variety of places to eat and shop and play (don't miss the news about Nexton Square). And a growing range of home styles from four fabulous builders. Now, you can even choose the neighborhood best suited to your family. Brighton Park Village, our inaugural neighborhood, with its trails and parks and family-friendly atmosphere. North Creek Village, a new, intimate enclave close to Cane Bay High School built by TrueHomes. Or Del Webb, an active adult community on the cusp of welcoming its very first residents.
A little reward. Home shopping is exciting, but also a little stressful – so many decisions! We think you deserve a little reward for all that hard work. This year each builder will be offering treats from local favorites such as Bubbies Bakery, Charleston Bakery, Eclectic Chef, and Coastal Coffee. RVSP and see all the details here.
After sampling some of Summerville's tastiest, make time to explore the rest of the community, with its parks, trails, school and Swim Club. And check out the site of Nexton Square, future home of awesome eateries, boutiques, offices and services. (We broke ground on January 25.)
Of course, start your tour at the Greeting House. We can't wait to tell you what's in store for 2018!