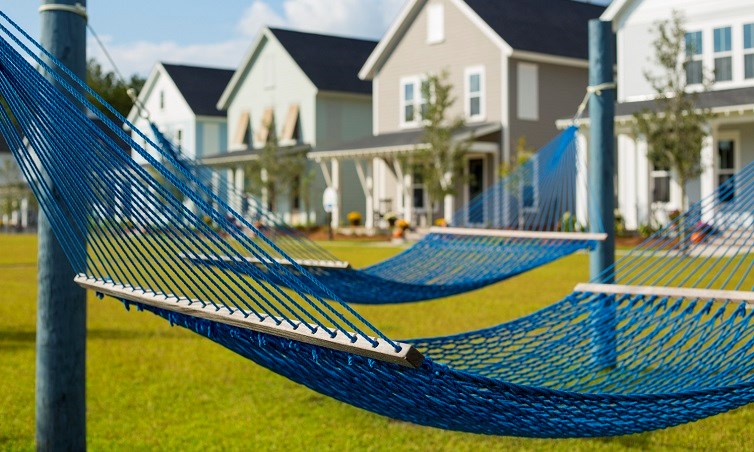 How our POA makes Brighton Park Village a spectacular place to call home
Buying a home? We know, there's a lot to consider. That's because, for many, the decision isn't just about where you live; it's about how you live. Here, buying a new home isn't just about the paint and plaster - it's also about the added value you gain from living in a community like Nexton.
In Brighton Park Village, the first neighborhood to debut at Nexton, we have a team dedicated to keeping your community pristine and your social calendar full. Dubbed Live Nexton, the POA keeps the neighborhood picture-perfect and homeowners in-the-know. But they have a bigger job, too: creating an environment where neighborliness, camaraderie, and well, community thrives.  
Below, five reasons the Live Nexton POA makes Brighton Park Village a spectacular place to call home. 
So many excellent events. In March alone Live Nexton is hosting an Oyster Roast, Movie Night, and an Egg-stravaganza for Easter. In warmer months, Wine Down Wednesdays at Brighton Park Swim Club allows a mid-week respite from everyday pressures. Last year, Live Nexton hosted a Murder Mystery Dinner that was as fun as it was delicious. When you move into Brighton Park Village, a biweekly email keeps you up-to-date on all the fun happenings around the neighborhood.
Design integrity. At Nexton, good design is at the heart of everything we do - from the designs of our parks, trails and green spaces to the way homes relate to the larger environment that surrounds them. Everything has been considered, from the bigger picture down to the details. Perhaps, especially the details. And many choose Nexton because of the careful planning that's gone into the community and the homes. The POA helps ensure that value-adding design continues throughout the life of the community to protect your property values and, well, keep things pretty!
Fantastic amenities & common areas. We think Brighton Park Swim Club speaks for itself. The 25-meter competition pool, splash pad, and cozy, shaded seating areas are hot spots during the Lowcountry's hot summers, but also the perfect locale for BBQs, birthday parties, and seasonal celebrations year-round. And we've devoted almost half of the community to parks, natural open space and a network of paved paths and rugged trails. Our hard-working POA makes sure everything is in tip-top shape.
A great team. Any organization is only as good as the team behind it. Chelsea and Lori live and breath our community-minded philosophy and know the community inside and out. If you're considering a move to Brighton Park Village, it's time to put "Meet the POA" on your to-do list.
Putting the commune in community. Live Nexton's mission is to build a community. Not just the parks and schools and homes, but all the festivals, gettogethers and general neighborliness that happens in and around them. A place with real Lowcountry pride. Where southern charm is palpable and profound. Brighton Park village is a welcoming, beautiful place to call home. And for that, we tip our hats to the whole Live Nexton team.
Want to know more about our growing community? See home plans, neighborhoods, and learn about our fantastic amenities. Then, plan a visit!