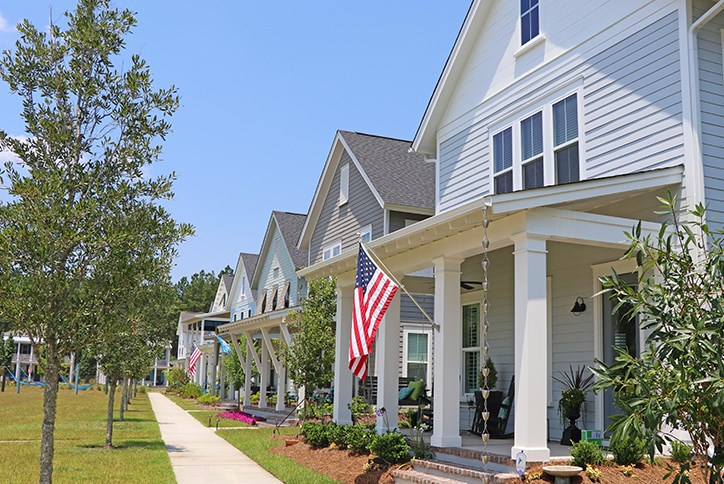 Lots of NEW headed to Nexton: Three new builders joining Brighton Park Village
Homebuyers seeking Nexton's renowned vibrant, uber-connected lifestyle will soon be sorting through even more floorplans and designs from three new world-class builders: Ashton Woods, David Weekley Homes, and Homes by Dickerson. They'll be joining Pulte Homes, Del Webb, Saussy Burbank, and TrueHomes, creating a dynamic portfolio of home selections unparalleled in the Charleston region. 
Nexton homebuilders are thoughtfully selected – as is everything in our growing community – with a focus on their integrity, quality of work, and forward-thinking design philosophy. Rooted in Lowcountry style, these homebuilders bring a modern, elevated approach to accommodate the lifestyle of Nexton residents from young couples and singles, to busy families, as well as active retirees. Learn a little about each below.
Ashton Woods
Inspired by the culture and architecture of the Lowcountry, Ashton Woods homes include a personalized touch and commitment to design. Recognized as Builder of the Year by Builder & Development Magazine in 2017, Ashton Woods blends modern, trend-setting design with a multitude of customizable options to build homes that reflect the unique people who live in them. The builder also seeks to remain on the cutting-edge of homebuilding, pushing the boundaries of what's possible. What can you expect when building with Ashton Woods? A personal, collaborative, empowering experience that results in high design, high quality and a high level of personalization. Win-win-win.
David Weekley Homes  
The largest privately-held home builder in America, David Weekley Homes is known for its extraordinary quality and customer service. Thoughtfully designed floorplans, functional and flexible living spaces, and energy-efficient building techniques characterize these homes. You'll find that a lot of the builder's brand promises align with Nexton's: a commitment to design (including a nod to nostalgic front porches we so love), a wide selection of choices, and a top-notch home buying experience. They're a perfect match for Nexton. And just maybe, a perfect match for you!
Homes by Dickerson
Building a home with Homes by Dickerson starts with building a relationship with your dream-home team. Together, a home perfectly-suited to your vision and lifestyle will not only meet your needs, but also enrich your life. Prioritizing comfort, personalization, and sustainability while maintaining the highest standards of design, craftsmanship and elegance, Dickerson is your partner for creating a home that's right for you. Homes by Dickerson is a supporter of Nexton's focus on the environment and overall well-being of the community. Get your Pinterest boards ready, and come see Homes by Dickerson at Nexton this fall!
Can't wait. When can we meet them?
The new model homes are set to open in October 2018. We'll host a series of events for residents, real estate professionals, campus employees and the greater Charleston community. Stay updated on the new model home grand opening and events by adding your name and contact to our interest list.
And stay tuned on Facebook and Instagram as we reveal more exciting details about our fabulous new builders.