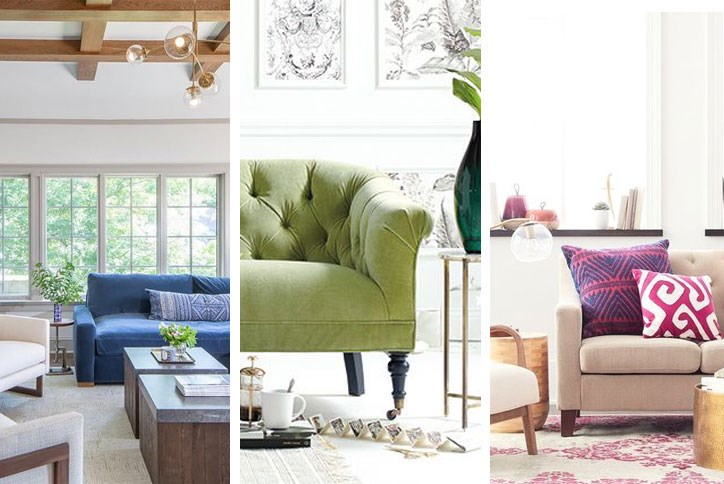 Making a new house feel like home
Starting fresh in new home in 2019?  Buying, moving, and settling in can be a stressful time, but it doesn't have to be. Below, our tried-and-true tips for making the transition to your new home-sweet-home smooth, comfortable, and even joyful.
Get your home snuggle-ready
Fluffy blankets, crackling fires, and hot cocoa make a home feel like a sanctuary, especially in these cooler months. Prepare your home with things like new furniture and fresh seasonal decor to speed up that settled-in feeling. Integrate all the new with heirlooms and long-time favorites for a space that's fresh and you through and through.
Enjoy your space with loved ones
Break your new house in by hosting a party with friends and family to truly make it feel like home. First time homeowner? Invite your nearest and dearest to a housewarming party to show off your new digs. Some guests may even arrive with tidbits to help anoint your new space – like  bottles of wine and thoughtful knickknacks such as candles and kitchen accoutrements. You'll love thinking back on the celebration each time you use them!
No rushing allowed
Are you ever really "finished" decorating your home? For most, the answer is firmly, "no!" With your new Nexton home, you're starting with a fresh canvas. Experts suggest living with your space before making any big furniture or decor decisions. Learn how each room works for you, and buy or reorganize furniture to maximize the flow. Decorating your home should be a fun, continual process. As you and your family grow and evolve, so will your home. Enjoy it every step of the way! 
Is finding a fresh new home one of your New Year's resolutions? Nexton is calling your name. Pick from seven builders, dozens of floorplans, and three distinct villages. Plan your visit today.