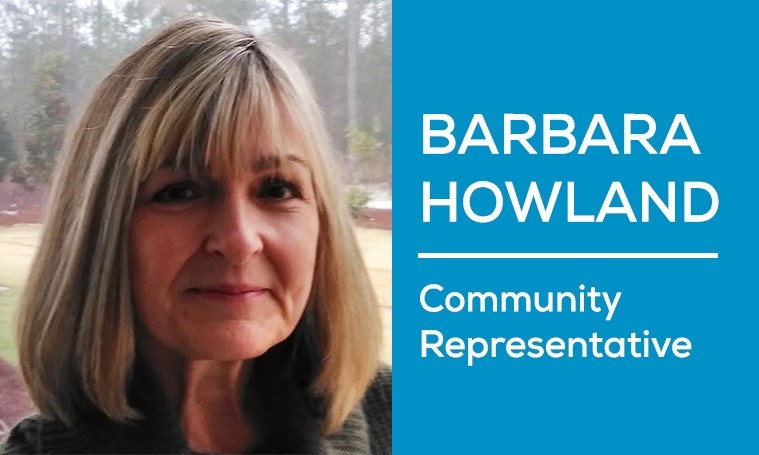 Meet the Nexton team: Barbara Howland
We introduced you to Bo, and now it's time to meet Barbara! The newest addition to the Greeting House team hails from New Jersey, but has called eight different states home. Barbara and her husband landed in the Lowcountry the way many others do: they vacationed here, fell in love with our sweet town, and decided to make a more permanent move. Last Spring, they relocated to The Flowertown in the Pines via St. Louis.
When she's not sharing all the happenings at Nexton with visitors, Barbara enjoys bicycling, baking, ballroom dancing and the beach. She also enjoys tending to her Ragdoll cat's every need.
When it comes to Nexton, Barbara reports her favorite aspect is the location. "Downtown Summerville, Charleston, the airport, the Wando Terminal/Port, the beaches – all just a short drive away. Upcoming Exit 197 will be a game-changer. People are looking for shorter commute times, less stress, more convenience."
She also notes the mix of uses at Nexton make it different than other communities. "The 'master-planned' concept has always been exciting to me. Imagine being able to live in such a charming community and walk or drive a golf cart to the grocery store or out to dinner!" We couldn't agree more! Make plans to drop by and meet Barbara in 2018. If you're relocating, she's the perfect resource for learning about Nexton and getting settled in the Lowcountry.