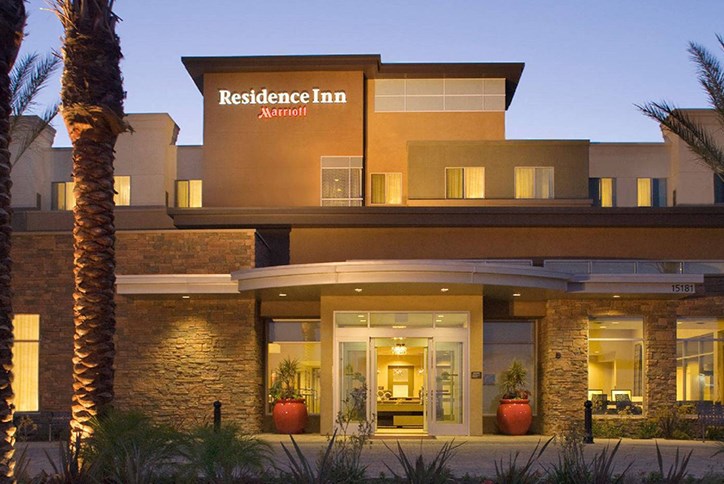 Business travelers rejoice: luxury amenities and the comfort of home at new Residence Inn at Nexton
Traveling for business to Summerville just got more comfortable. The all-new Residence Inn at Nexton recently hosted a grand opening to celebrate the modern, amenity-laden extended stay suites hotel. Designed to accommodate long stay business travelers and people that are moving to the Summerville area, the Residence Inn will play a crucial role in supporting Berkeley County's steadfast growth as the region's newest job corridor.
"While many businesses are relocating or inquiring about moving their businesses here at Nexton, the Residence Inn provides an extremely convenient space for people to stay," said Brent Gibadlo, Vice President and General Manager of Nexton. "The Residence Inn acts like a home away from home for its guests. We're thrilled to have them on our campus."
Peter Fennelly, President of Bridge Commercial, reiterated the importance of comfortable, convenient extended stay hotels in our growing region.
"You can see through the success of the Courtyard by Marriott and by the overall occupancy rates of hotels in the region, that more hotel rooms are needed," Peter said. "This is largely predicated on industrial development in Jedburg, Ridgeville, and throughout the Charleston and Berkeley counties. Volvo Cars is a huge supplier of people traveling and relocating into the market, as are their suppliers."
"Business travelers don't want to double back to downtown Charleston or North Charleston; you want to stay close as possible. Plus Nexton has great retail amenities now and in upcoming Nexton Square," he continued. 
Beyond Volvo Cars, Peter also mentioned companies like IFA Rotatrian, Thorne Nutracueticals, and other industries bringing jobs and travelers to the area that will find the Residence Inn a comfortable place to land while traveling.
Why Residence Inn is perfect for long term business travel
The custom-built Residence Inn by Marriott is not your typical hotel. Long-term travelers will enjoy all the comforts of home and luxury amenities, and then some. Every suite has a fully equipped kitchen with stainless steel appliances (full refrigerator, stovetop, dishwasher, microwave), silverware, pots, pans, dishes, serving utensils and dishes, glasses and dish cleaning supplies.
Amenities include a huge fitness center, large welcoming lobby, daily full breakfast bar, and a full bar. Travelers will also appreciate same day valet laundry services, coin laundry, and a grocery shopping service. Drop your list at the front desk and they'll be delivered to your room.
"This is a new prototype Residence Inn; it's the first with a new interior design package. It's comfortable, fresh, and has a best-in-class list of amenities, " Nathan Stephens, General Manager shared.
Next door, the Residence Inn's sister property, The Courtyard by Marriot, has been rated #1 for guest satisfaction, scoring the highest of any Courtyard property across the globe, and continues to add accolades each year. It's a testament to the management team's dedication to exceptional hospitality and service. Residence Inn guests will benefit from the customer-first approach.
Welcome to Nexton, Residence Inn!