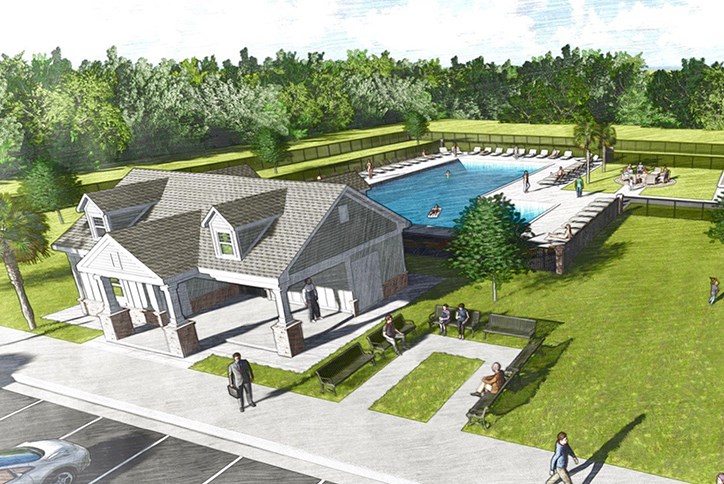 True Homes awarded Gold in National Housing Quality Awards: what it means for homebuyers
It's been just over a year since we debuted North Creek at Nexton. Since then, we've embraced their uber-talented team as part of our own, marveled at the unique-yet-perfectly-familiar home designs introduced, and of course, beamed as we watched dozens of new families call North Creek home. True Homes is dedicated to bringing the best new home designs, new home styles and new home value to residential communities, and nowhere does that vision shine through more than North Creek. In short, we always knew they were a perfect fit for Nexton.
It seems we're not the only ones who've noticed there's something special about True Homes. Just this month, they were awarded Gold in Professional Builder Magazine's National Housing Quality Awards.
The National Housing Quality Awards recognize outstanding management in the home building industry. The kind of management that increases profitability, sells more homes, and most importantly, improves customer satisfaction. Not only did True Homes take home gold their first year applying – they received the highest score from NHQ since the award's inception!
Ladd Shuford represents True Homes at North Creek. "Winning NHQ Gold is verification of what I've always known: True Homes consistently delivers uniquely exceptional homes for friends and family," he said. Have you built with True Homes? Then this means you. Every person that builds with them becomes instant friends, and even family, with the True Homes team. "Our clients are the reason we wake up every morning to jobs that we love," the company's website reiterates.
The NHQ review board noted that the company has one of the best cultures with employees and subcontractors that they've ever seen. "That's quite a compliment from fellow builders and quality management gurus who have, between them, worked at, judged, and/or consulted for hundreds of home builders," Ladd said.
Ladd also pointed out how True Homes' relationship with trade partners benefits everyone. "Our industry leading processes and standards give our trade partners clean, job-ready work sites with a predictable amount of work. Thereby giving our clients the best trades for a better value. That's value that we pass on to homebuyers."
While this award means a lot to True Homes, they're no rookie in the awards game. True Homes has been awarded the best place to work in Charlotte, the company's corporate headquarters, for 3 years running, as well as snagged Best Builder in Charlotte for 7 years. Most impressively, 95% of homeowners would refer True Homes to a friend or family member (for comparison, the industry standard is about 80%).
If you're ready to meet the good folks at True Homes for yourself, your timing is just right. The North Creek clubhouse and junior Olympic size pool are grand opening November 2nd. If you're a real estate agent, there's a preview event just for you (complete with opportunities to win goodies for you and your clients).
The brand new amenity also features an outside seating area with a firepit, two large conversation areas, game room with game tables, and a Pilates studio. They're also releasing a new floor plan to compliment the twenty versatile plans already available. Plus, you can tour a wide array of move-in ready homes,=. Join us at the event and give the True Homes folks a big congrats on their win – they deserve it!