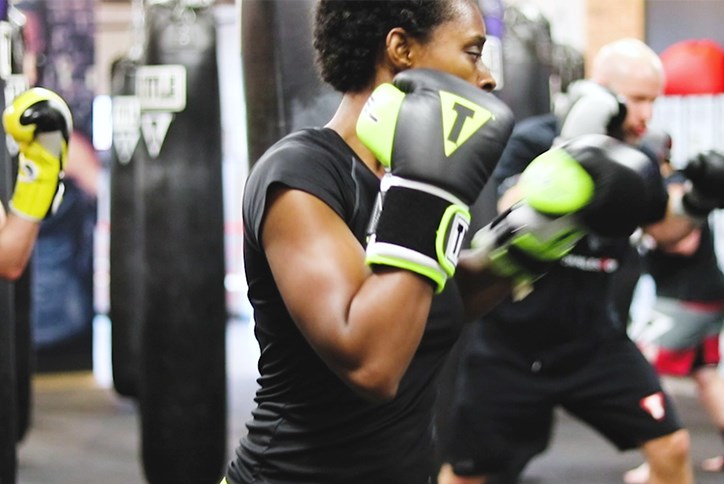 Get your workout on at Nexton: Title Boxing Club
Are you ready for a different kind of workout? Title Boxing Club is calling your name.
Title Boxing Club has taken the sport of boxing and kickboxing and made it accessible to the public. Whether you're a beginner or a former boxing champ, you'll love the energy, intensity, and your connection with trainers and other boxers. See for yourself above – or read more below.
What's a Title Boxing class like?
Come prepped for an hour long, full body workout that gets the adrenaline flowing. Your coach will lead you in a 15 minute warm-up that includes shadow boxing, jumping jacks, squats, and stretching, all meant to get your energy and heart rate up. Next, eight 3-minute rounds of jabs and crosses, each with a one minute active rest. But you're not done: the finale is an incredible core work out that leaves you feeling stronger, fiercer, and accomplished.
Who works out at Title Boxing?
Top-shape athletes in their 20s, people in their 50s and 60s, and those who have been boxing their whole lives share classes with beginners. You'll get an individual workout behind your bag, but with the contagious energy of the group setting; your coach and fellow boxers all rooting for you to meet your goals.
Tell me more about the Title Boxing folks.
Rick is the proud owner of the Title Boxing Club coming to Nexton. A graduate of The Citadel who retired from Santee Cooper, he's a Lowcountry man through-and-through. Rick is happy to be a part of the Title boxing family, and he loves bettering the lives of each and every member. Look for Rick, and his dog Sig, at the grand opening summer 2019.
We love this new, energetic twist on healthy living at Nexton. Stay tuned for more on the great locally owned businesses headed to Nexton Square!