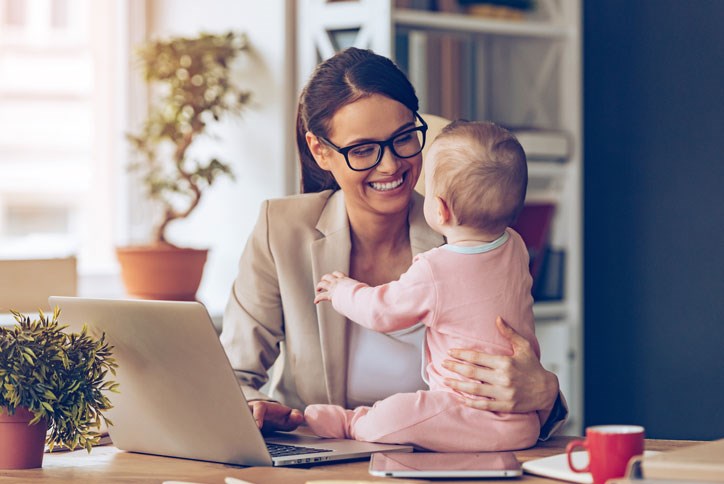 Get it all done, with a touch of fun: Your life at Nexton
You're driven. Smart. Motivated. We like that about you. So we were wondering…could we make your day simpler, more efficient, and maybe even a little more fulfilling? At Nexton, we put good design to work to create a place where days are both easier and more joyful. Sure, our eyes light up at the sight of a beautiful new home, but that home also needs to work for you. An efficient mix of form and function. Here at Nexton, you can have both.
Well, that's convenient

What if you could skip lengthy commutes, long travel times to the doctor, the dry cleaner, the dentist? What if everything you needed to accomplish in a day – work, errands, schools, dinner – were within a 5-minute drive (or 15-minute bike ride)?
You might get a lot more accomplished, and maybe even have some fun while doing it. And that's the whole idea behind our live-work-play community. Lunch break, evening chores, and weekends become infinitely more productive when everything you need is in close proximity—healthcare, fitness facilities, and even retail.
The convenience starts right in your home, where you'll never be bogged down by slow internet speeds. Delivered by Home Telecom, and exclusive to Nexton, GigaFi is a 100% fiber optic network capable of delivering speeds up to 10 gig/second. At that speed, your laptop, TVs, and kitchen appliances can all be working at the speed of life, making your day-to-day easier and your home more efficient (and greener!).
Beyond your front door, a variety of workplaces on the Nexton campus, meaning your commute could be on two feet – or two wheels. Nearby, Nexton Square is not only the region's hottest new shopping and dining destination (Halls Chophouse, Taco Boy, Poogan's…need we say more?), it's also a great spot for checking things off your must-do list. You can drop off your dry cleaning, take care of your banking, get your nails done, tune up your eyeglasses, and get Spot's nails clipped all just minutes from home. See what's open and what's coming.
Protecting what we love

At Nexton, future-focused means keeping an eye on innovation and wellness – it also means a community dedicated to sustainability. Here, energy-efficient building practices, responsible community planning, and protected wetlands bring a variety of benefits to homeowners and the Lowcountry. Each Nexton builder is required to certify all homes under the Eco-select program, ensuring they all met strict green building standards. As a result, our homeowners are predicted to save more than $275 each year in energy and water usage.
What else? We also use LED bulbs in our street lights, utilize native plants in our landscaping, manage storm water with ponds prepared for 100-year floor events, and encourage walking and biking with miles of trails and paths. And we're always looking for ways to save more, do more, and protect more.
Find your place to land

Ambition may define your days, but you need a soft place to land at night. At Nexton, your dream home comes at a variety of price points, starting with low-maintenance homes like Pulte's townhomes and Saussy's cottages or New Leaf's courtyard homes. Or, our mid-size single family homes are perfect for first-time buyers or growing families. We also offer larger square footage with plenty of space for you and your crew.
Whichever home style you choose, you can feel confident you're getting the best quality for your hard-earned money. Every Nexton builder was handpicked by our team for their commitment to quality and adherence to Nexton's exacting standards. And only the best-in-class service will do at Nexton, so we know you'll be in good hands.
Ready for the next step? We're here to help. Peruse our extensive website and then swing by the Greeting House for an intro. We can't wait to meet you.