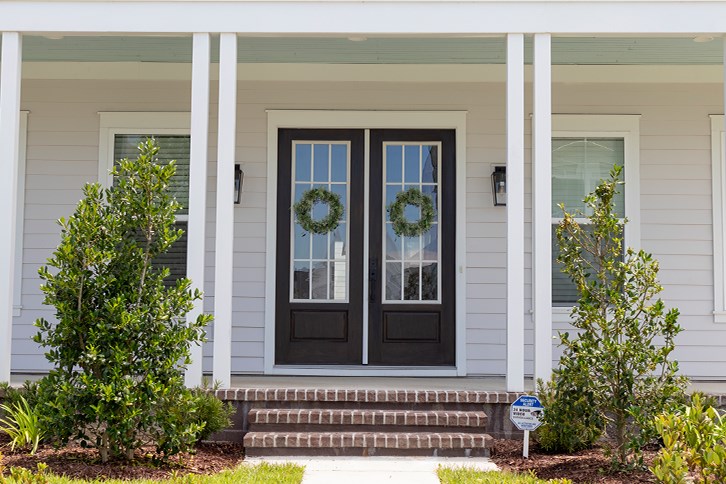 Keeping life at home a Charleston homebuyer's dream come true
We're sure you've heard the saying "there's no place like home"—and Dorothy wasn't wrong—but when weeks turn into months, and you're spending more time at home than ever before, we say you better love it. Lucky for our homeowners, that's exactly the case. The cozy layouts, ample outdoor space, easy proximity for to-go food and more—one tour of our three charming villages, and you'll understand why. Just in case though, here are our top 5 reasons you'll love to call Nexton home, especially as we all continue to spend more time there.
Easier On the Wallet
Don't just think this applies to the purchase price—we're talking long-term affordability. Starting at just $220,900, it's been said that Nexton communities have something for everyone's budget—but there's more to it than that. With smart floor plans and energy efficient homes and perks, your reduced footprint means less per month in utilities, too. So whether you're worried about your monthly take-home income… or you just have an eye for keeping finances on a tight budget… you'll feel good about purchasing a home with Nexton. 
Storage Solutions For Days
Spending more time at home can open your eyes to just how "out of hand" your clutter has gotten. Sure, initially everything has its perfect place, but with busy lives comes an ever-growing —and often ignored— to-do list. Thankfully the builders inside our communities thought ahead and planned for just the right amount of storage you'll need. Plus with all the extra time at home, you'll have zero excuses for not getting your Marie Kondo on. It's a win-win if you ask us.
Focus On Mind and Body
If there's been one saving grace throughout 2020, it has to be getting out for a daily walk. With so much time inside, it seems the trails, sidewalks and parks are (safely) busier than ever—and we love it. From outdoor yoga sessions to mind-clearing trail runs, homeowners have access to miles of trails and dozens of charming parks, and loads of outdoor events. Consider Nexton your ticket to nature 24/7.
Outdoor Living
Sure you can get out and about outdoors throughout the community… but what about keeping it close to home? Even when you're done with your walk or bike ride, we would be remiss if we didn't remind you that you don't have to head indoors right away. Nexton is known for incredible screened and/or open porches, patios and balconies to enjoy the Lowcountry life on. Fire up the grill and kick the ball around your backyard or hang a hammock and swing away as the sun goes down. There's always a new adventure to be had just outside your front door.
Multifunctional Spaces
According to an MIT survey noted by Forbes in April of 2020, 34% of 25,000 American workers have now transitioned to working from home. While some industries have been allowed to go back, other companies are now saying this may be their new go-to as they've seen no significant drop in results. In fact, most employers claim that flex-work boosts morale and productivity. GREAT NEWS—unless you don't have a suitable place to complete your work at home. Thankfully that's not the concern of Nexton homeowners who have ample space to entertain, live AND work throughout their house. Whether you choose a layout with a cozy nook for Zoom classes or a dedicated office for important business meetings, our flexible workspaces make being at home—and staying productive—a cinch. Don't worry, we won't tell if you're business on the top… and pajama pants on the bottom!
Don't let a little thing like "staying at home" keep you from living life to the fullest. The best memories are always made within the 4 walls of your home, with the people who matter most. Find the perfect home for all your needs and wants by setting up a call, private showing or virtual tour today!