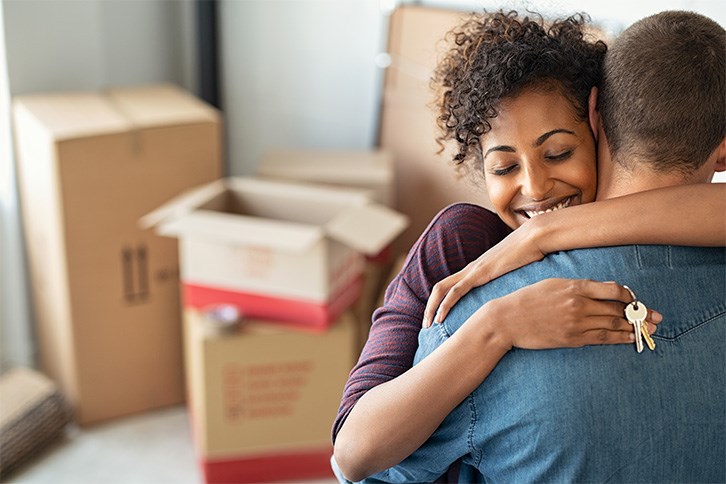 Home-Buying Assistance For SC Heroes: Find your dream home at Nexton
Oh, 2020. You've packed a lot into these last 6 months. But there's good news (as always): if you've stepped up to answer the call in grocery stores, medical facilities, and logistics/delivery centers, there is a major win underfoot.
South Carolina is expanding the Palmetto Heroes Program beyond emergency personnel and teachers. Last month, they announced home-buying assistance for full-time delivery drivers, grocery clerks, stockers, nurses and doctors. In other words, those who never stopped showing up amidst the Coronavirus pandemic.
Palmetto Heroes Qualifications and Benefits
According to the website, "Qualified Palmetto Heroes homebuyers receive a 3.5% fixed rate mortgage and up to $10,000 in down payment assistance (DPA)." Additionally, eligibility has become easier to obtain with a lowered qualifying credit score of 620 or higher, along with income requirements. The funding is available for first-time homebuyers only.
For every occupation included in this program, the main stipulation is that they are employed full-time; for new hire teachers, they must be scheduled to receive their first paycheck within two months of the closing date.
Eligible Occupations:
Teachers
Law Enforcement Officers (as defined by the SC Law Enforcement Training Act)
Correctional Officers
Firefighters, EMTs and Paramedics
Veterans (who were discharged any way other than dishonorably with the last 25 years)
SC National Guard Members
Licensed Medical Professionals
Grocery Store Employees
Delivery Drivers
Charleston-region Homes That Qualify For SC Heroes Program
If you're one of the SC heroes looking to take much-deserved advantage of this program, there are many Nexton homes to choose from—and a price point for everyone. For the 10-year forgivable down payment assistance (DPA), potential homebuyers in Berkeley County can have an income totaling $64,800 and purchase a home up to $225,000.
For the 20-year forgivable DPA, Berkeley County homebuyers with a household of 2 or less can make $97,200, or 3+ people could earn $113,400 to qualify to purchase a home up to $300,000.
It's worth noting that the home purchase price and income limits are specific to each county—and the funds are on a first-come, first-served basis, so the program encourages acting fast to secure funds.
Finding Your Home at Nexton
With the income and purchase price requirements listed above, the following Nexton neighborhoods and homes are ideal candidates—and not surprisingly, new homebuyer favorites!
Brighton Park Village
Sensational 3-bed, 2-bath townhomes and charming Lowcountry cottages are just the beginning of what makes Brighton Park Village special, and you'll be delighted to find these home plans are well within the Palmetto Heroes Program price range. Not to mention, our sprawling greens, large parks, and endless trails for biking and running that surround world-class shopping and dining and award-winning schools. If you're looking for charm, community, and an endless dose of the outdoors, Brighton Park Village is it.
North Creek Village
Over in North Creek Village you'll find more incredible new construction homes offered by Centex and TrueHomes, both boasting life-style friendly floor plans and unbeatable amenities such as a 7-acre lake, outdoor fireplaces, and a clubhouse with a 25-meter pool. Looking to venture out… but not too far? North Creek Village is perfectly located just across highway 176 to make a trip to grocery stores, mouth-watering eateries, and shopping a breeze. Learn more about the homebuilders in North Creek Village here.
Don't wait to find your new Charleston-region home. With available funding and assistance, unbeatable rates, and homes selling fast, you deserve to find a house to call home. See all our home plans under $300,000 here. Found your match? We knew you would. Let's get started.