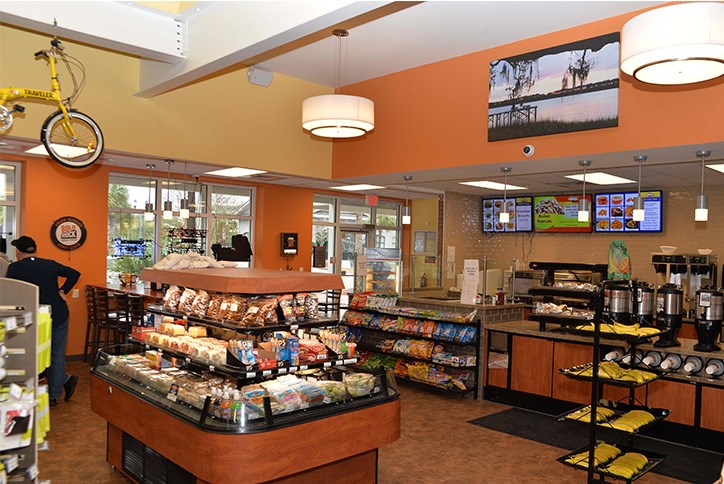 Refuel your ride -- and your belly
Soon, you'll be able to pop over to Co-Op Nexton and fill up on made-to-order food, local goodies (hello, boiled peanuts!), and cold beer. And premium quality gas, of course.
Refuel Market is a South Carolina convenience store brand that's been fueling the Lowcountry since 2008. If you've visited their other Lowcountry locations, you know we're in for a treat at Nexton!
In addition to freshly prepared foods, a made-to-order deli counter, and bean-to-cup coffee machines, you'll find an upscale selection of wine and a walk-in fridge for always-cold beer. Can't wait until you get home to try that new rosé? Enjoy a glass with friends and neighbors on their patio.
We also love how Refuel puts a special emphasis on representing local makers and purveyors. You'll find an entire section dedicated to southern favorites like benne wafers, cheese straws and other local products that are perfect for a little midday snack or even as a gift for your out-of-town relatives. Plus, Callie's Hot Little Biscuits makes an appearance in their freezer section. Yum.
Your kiddos will also love biking over to test out the milkshake blender bar or pick up their favorite candy. Or apple. There's something for everyone at Nexton's newest gathering place.