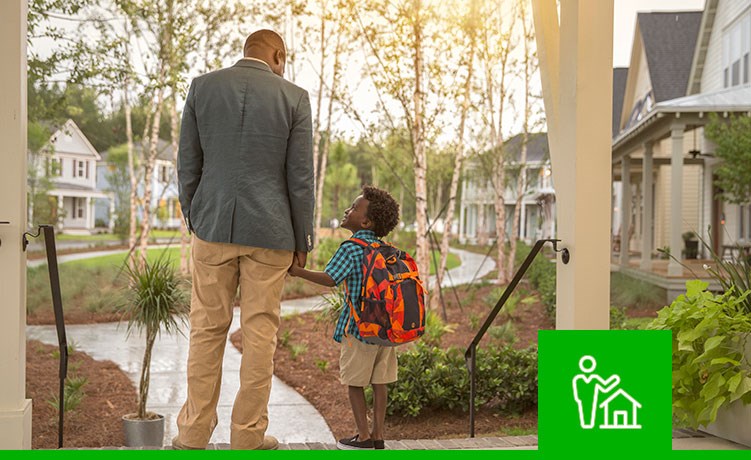 Realtor Resource: The added value of a Master Planned Community
Hey real estate rockstar. You play a crucial role in helping people find the home of their dreams. And we're here to help you in any way we can. So we're starting a series of blogs aimed at keeping you in-the-know about Nexton, about the Charleston market, and about today's buyer.  
First up: a low-down on Master Planned Communities, and how best to explain their added value to your buyers.
What is a master-planned community?
More than a suburb, neighborhood, or even a community, a Master Planned Community (MPC) is a large-scale residential area with recreational, commercial, and other amenities built-in. In other words, an MPC is one where you can live, work, and play all within the confines of a particular property. Within you can usually find a multitude of neighborhoods, shopping and dining centers, and of course, pools and parks. In MPCs like Nexton, homebuyers also benefit from a variety of builders, floorplans, and price points.
A well-executed Master Planned Community adds up to a quality of life that's bigger than the sum of its parts. Each piece – homes, amenities, event programming, shopping – enhances the other, creating a lifestyle rarely found in conventional suburbs. 
Why choose an MPC?
How much time do you have? We'll try to keep it snappy – here are 5 top reasons we believe an MPC is the way to go for modern home buyers.
Thoughtful planning. From the beginning, Newland made the decision to make significant investments in planning and design, looking into the future to understand how Nexton will look, feel, and live tomorrow as well as 25 years from now. Every detail has been carefully considered – from the swing sets in the parks to the builders we partner with - to create a rich, enduring place to live, work, and play.
Choices. Imagine falling in love with a place – its parks, playgrounds, schools – just to find out your style or needs don't jive with the builder or homes available. That's unlikely to happen in a great MPC like Nexton, where we have nine homebuilders across three neighborhoods. Each offering dozens of floorplans. In fact, you have over 120 home plans to choose from at Nexton – we did the math! Something tells us you'll find the one among them!
Unparalleled lifestyle. Master Planned Communities have great amenities, and often, great people activating them. For example, Brighton Park Village has a Lifestyle Director whose sole job is to make sure you're loving the place you live. The result is a year-round calendar of fun events and activities for all ages, from Valentine's Day parties for your littles to Wine Down Wednesday for the adults. But even outside of the programmed fun, our homeowners put the commune in community every day. They've formed tiny tots meetups, Bunco clubs, and kickball teams. We're not exaggerating to say that here, neighbors become friends, which means it's pretty easy to find friend to accompany you to Taco Boy's fabulous happy hour! It's just down Brighton Park Boulevard, after all.
More than just a home. Speaking of Taco Boy, Nexton Square is a perfect example of the kind of extra attention planning gets in a master planned community. We've thought through the homes, builders, and parks, but also the shopping, dining, and services available within the community. When you (or your client) buys a home at Nexton, you're getting more than just what's inside the four walls of the home. You're getting easy access to the region's best dining (Hello Halls Chophouse and BkeD ShoP), great shopping, and services from dentists to nail salons. That's in addition to dozens of fabulous parks, a dreamy swim club, and the aforementioned Lifestyle Director.
Future-proof investment. Let's start this one with a third-party quote for authority's sake. "Consumers prefer to live in neighborhoods with meaningful connections to their surrounding environment, reflected in increased use of shared public spaces in MPCs that facilitate both serendipitous and planned interactions among neighbors," RCLCO, a leading authority on MPC's states. "MPCs credit their enhanced sales to buyers' belief that MPCs are the best place to invest." While we can't say for sure just how the real estate market will fare from decade to decade, we know that history has proven that master planning can help protect property values. According to New Home Source, "an MPC essentially adds stability to the resale value of your home."
That's our top 5, but really, we could go on and go about the value a Master Planned Community like Nexton brings to your buyer. Bring them by for a chat, or plan to bring your entire team to the Greeting House for a crash course on all things Nexton. We are here to help you.