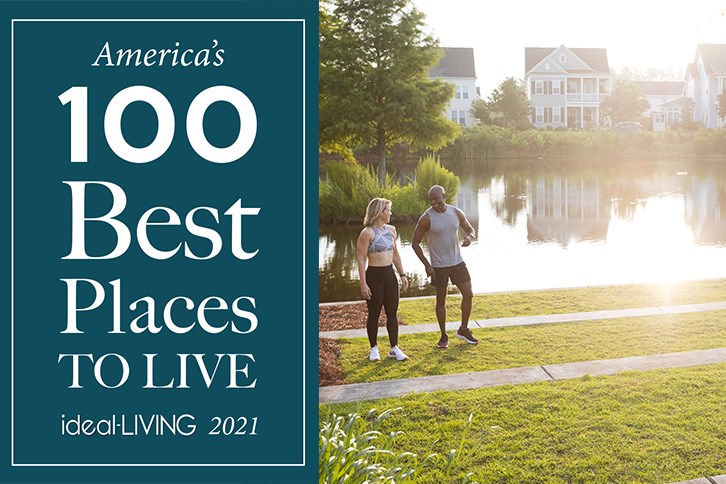 Nexton Selected one of America's 100 Best Places to Live
What does ideal living mean to you? 
Perhaps it's an award-winning community, meticulously planned to address the challenges - and benefits - of modern living. It probably includes lots of green space and parks, at least a few trails, and a cool blue pool or two. Ideal living definitely includes world-class shopping and dining, and easy access to beaches, cultural pursuits, and health and wellness conveniences. 
Sound familiar? According to Ideal Living magazine, all of this adds up to one of the best 100 places to live in the USA: Nexton. We're honored to be included in this year's list! 
What the publication isn't privy to is the southern-charm-come-to-life environment our homeowners have created. Here, neighborhood Facebook pages are abuzz with neighbors-helping-neighbors, parks are packed with happily howling kiddos and their chatty parents, and trails swirling with runners, walkers, bikers, and scooter-ers. 
That's because Nexton is a place that brings people together. In organized ways through our active HOAs but also in meetings of the more serendipitous fashion - unplanned but fulfilling just the same. In dog parks and on front porches. On the walk to Nexton Elementary school or the impromptu picnic in Encore Park. 
Come for the tangibles - the location, beautiful homes, exceptional amenities. Fall in the love with the people, connections, and unexpected joy found around every corner. Join us.