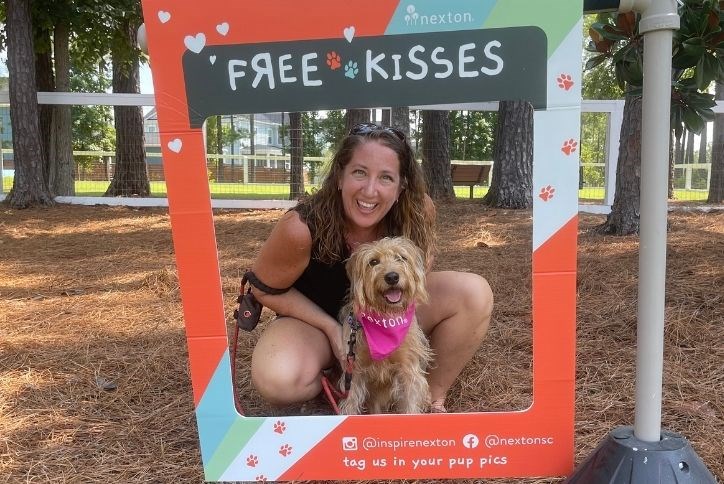 The one where the dogs had a lot of fun
It's the dog days of summer, and what better way to celebrate it than with man's best friend. 
We had a great turnout at our event at The Brighton Park Dog Park with many fantastic Fidos running around. Nexton partnered up with Doolittles and Berkeley County Animal Center to make the event as pawsome as possible.
Our doggie kissing booth definitely got put to good use, and we captured many beautiful smiles on both the dogs and their owners. We'd love to see your delightful dogs, so don't fur-get to tag us if you have photos!
Doolittles provided the snacks with their delicious doggie ice cream which was enjoyed by many of the pooches. The bacon and cheese flavor was a fan favorite. 
Berkeley County Animal Center brought some wonderful adoptable dogs, and gave them a chance to play outside. Nexton matched donations to the shelter throughout the month of July. 
Perhaps the best news of all was that three of the dogs found a home! The families couldn't be happier and the smiles on the pups faces were irreplaceable. We are thrilled to greet these dogs to the community, and hope they make many returning trips to the dog park. 
If you are looking for a new furry friend, reach out to the Berkeley County Animal Center and help give a dog a home. 
We had a rebarkable time seeing these dogs enjoy themselves, and hope to see the dog park continue to bring smiles to dogs and humans alike!