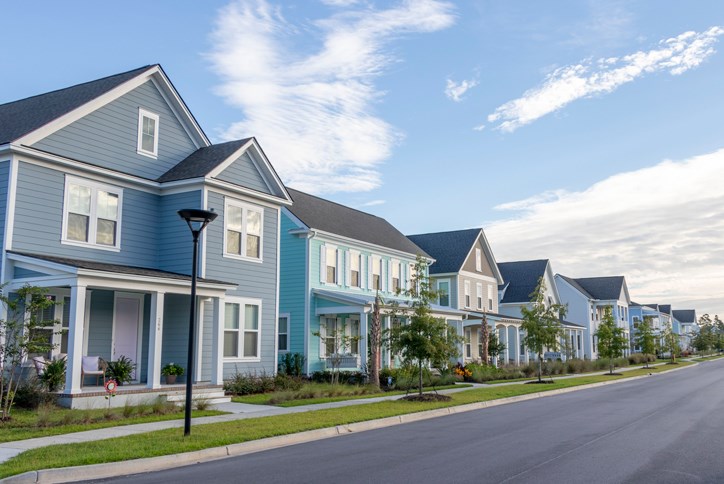 New Year's Resolutions: Home Edition
The sentiment of new-year-new-you is one that many people make a commitment to on the first day of the year. The possibilities are endless for which resolutions you can choose to improve yourself and your life as the ball drops—why not include your home in the mix this year?
Here are some ideas about how to kick off the new year and bring resolutions home that will stick all year long.
Resolution #1
Stay organized. Cluttered areas can affect your mood and your productivity, no matter what room they're in. Set the tone of the day with the simple task of making your bed and you'll start the day off right. For another quick and easy organizational fix, find baskets that fit your décor and use them to organize your spaces. Piles of papers, heaps of remote controls and stacks of books can all benefit from finding a new home in a well-chosen basket. Make organizing part of your daily habits by taking a few minutes in the morning or evening to put things in their proper place throughout the house.
Resolution #2
Be greener. Help the planet while you're improving yourself! There are big projects you can take on, like insulating your ductwork to save energy, but there are also plenty of small things that will add up. Recycle when you can by putting bins in your kitchen or porch, turn off lights when nobody is in the room and be mindful of how much water you use while showering or even brushing your teeth. You can also choose kitchen towels that accent your décor to keep endless paper towels out of landfills. Every small choice can make a difference.
Resolution #3
Cook at home more. While Charleston has amazing restaurants at every turn, eating at home more often can benefit your wallet and your waistline. It's easier to eat healthier and try new foods at home. Making a family tradition out of going to a local market and choosing new foods to try is a fun way to get everyone involved. Add in a new wine or find a cocktail recipe you've been wanting to try and get cooking!
Resolution #4
Cultivate positivity. Create a space (or spaces!) in your home that will help you keep your stress under control. A comfy spot to relax with a softly lit lamp and a cozy blanket can help you find the joy in little things like curling up with a good book or writing in a gratitude journal. Bring plants into your home to reduce stress, improve air quality, and soften your rooms. You'll benefit from a slower pace and as an added bonus, you may sleep better!
Resolution #5
Spend time with family and friends. There are so many areas of your home that can be used to connect! Host a book club, a movie marathon, a cookout or even a paint or craft night and get the people you enjoy together for some quality time. Focus on the people you care about, unplug, and watch the happy memories unfold.
When you incorporate resolutions into the home you love, it'll be easier to keep them up. It won't be long before they become part of your life, not just a resolution!