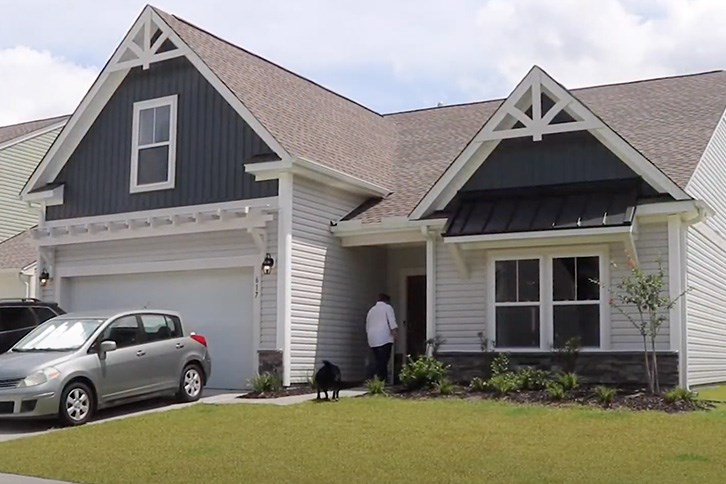 Nexton Neighbors: Topher and Matt
Some families have a good understanding of what they want before they even begin to build. Starting with a strong idea is the foundation of a wonderful home that will keep you happy for years to come. That's exactly what Matt and Topher Dugan have done with their home in North Creek at Nexton. 
They fell in love with the friendly community and knew it was the place for them. With easy access to the interstate, flourishing businesses nearby, and plenty of things to do, the couple was excited to make the move. 
Plus, the Dugans were looking for more than a house - they were searching for a forever home. That's why they chose to build. Topher loves to cook, so creating a customized kitchen space was a priority. 
"We were kinda meticulous. We really wanted it to be our way. We really wanted to put our thumb print on it. We really wanted to make this our home," Matt explained.
So, they opted to do a semi-custom build with True Homes. With a vast collection of build options, the Dugans were able to truly collaborate with the builder on their dream home. And they couldn't be happier with the end result. It's a perfect place for them and their dogs. 
You can have a hand in building your home too.  True Homes wants the best for those who build with them. You can express yourself with a home that is excellent quality but also affordable. With True Homes, building the house of your dreams isn't an impossible feat. All you need is an open mind and an idea, just like the Dugans.
See and hear about Matt and Topher's home buying experience with North Creek for yourself in the 2 minute video.