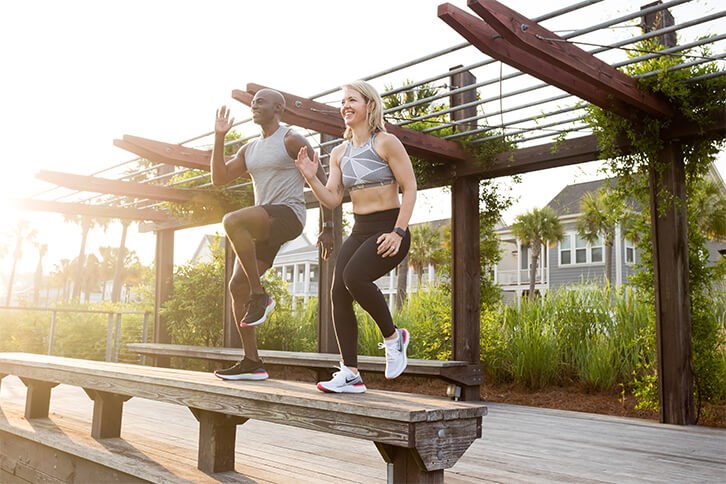 Check out this 40-minute bodyweight and cardio workout you can do within Nexton
We bet you never saw the push-up potential on the giant cement planter on the Great Lawn. And you probably weren't preparing to do step-ups on our benches. But thanks to Cory McBee and her husband, TJ, you may just find yourself seeing the workout potential all around Nexton! 
They've put together a full workout routine that you can easily do around Nexton alone or with your favorite workout buddy. There's no equipment required, so you can start it today! By just using the Nexton landscape, you can enjoy a 40 minute bodyweight circuit. 
So, if you're looking for an easy place to start your fitness journey or just want a change of pace, check out Cory's blog and take a look at Nexton in a way you've never seen it before.