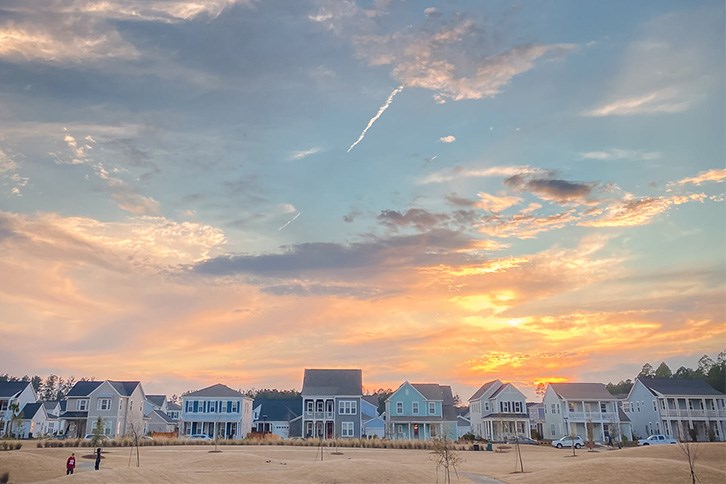 Party of 2,000: Nexton's milestone year
What a year! 2021 was, in a word, incredible. The announcement of Downtown Nexton. The opening of half a dozen shops and restaurants in North Creek Marketplace. Celebrating the groundbreaking of Midtown club. Winning Best Master Planned Community in the USA.  
And just when we thought it couldn't get better, Ty Pennington himself shows up. 
Amidst it all, we also reached an exciting residential milestone: 2,000+ homes sold. Assuming at least a few people inhabit each home, we've likely welcomed around 5,000 people to our little corner of South Carolina over the last 7 years. 
Are you considering joining the party? Then you're probably wondering...what's it really like living there, now that Nexton is reaching critical mass? 
We're glad you asked. This is the kind of place we've seen come to life in real time over the years: 
You can jump into an early Saturday morning frisbee golf game on the Great Lawn - or join yoga in the annex, if that's more your speed.
Or try community Bunco night, with revolving hosts all serving up something yummy.
Sunday evening, send the older kids out for a kickball game in the park while your littlest frolics with friends in the nearby playground.
Holidays are a hoot: last year, an adults-only witchy Halloween walk delighted participants and entertained passers by. Later, thousands of kids filled our streets gathering treats from elaborately decorated homes and front yard haunted houses. Christmastime is similarly jubilant (though decidedly less spooky).
Over in Del Webb, Pickleball is the name of the game with more than a few participants-turned-enthusiasts.
Every weekend you'll find sidewalks that are rarely empty and backyard parties that spill happily into driveways and into parks.
And neighbors who rally around those in need without question or hesitance, whether the need is heavy or simple. Need a ride to the airport, a cup of sugar, someone to water your plants? We've got you. 

That doesn't account for all the rad POA-organized events and activities. Or cover all the happenings in the 45+ parks scattered throughout four neighborhoods. The miles of bike rides that have happened along our trails. All the every day amazingness popping up in Nexton Square and the other emerging commercial areas. 
Sound like a party you'd like to attend? It's only going to get better. Consider yourself cordially invited!