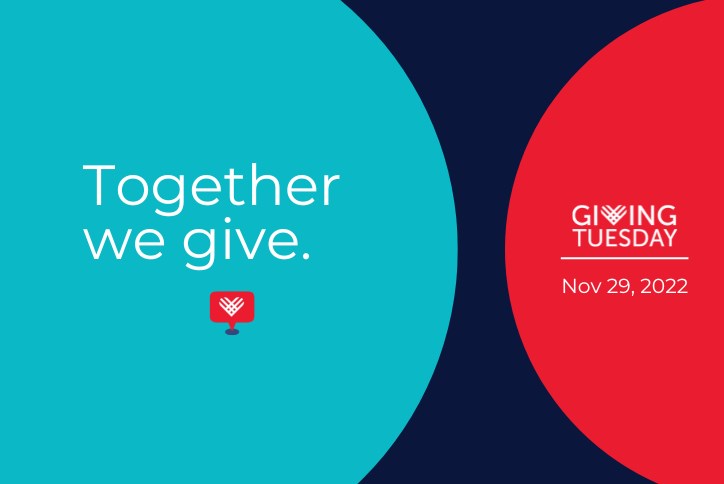 GIVING TUESDAY: 5 Ways to Give Back Today and All Year Long
Giving Tuesday takes place the Tuesday after Thanksgiving each year as an effort to promote generosity and giving in advance of the holiday season. The ways to give are myriad, from volunteering at homeless shelters and food drives to donating to aid funds and food banks. 
As a Brookfield community, we encourage our team members to dedicate time and resources to make a positive impact, from fighting hunger, saving natural resources, to promoting wellness, and rescuing animals. And we incorporate giving into our communities and even our events whenever possible. This year we collected school supplies for Teachers' Supply Closet, hosted an adoption event for Berkeley Animal Center, and sold gently used pool furniture to raise funds for the Lowcountry Aquatic Project, a swim program for children in Title 1 schools, to name a few of this year's efforts. 
In honor of Giving Tuesday, we've rounded up a few ways you can give back in the Lowcountry today. Of course, these organizations need help beyond Giving Tuesday, so consider revisiting this list for giving throughout the year.
Lowcountry Blessing Box Project: The Lowcountry Blessing Box Project is  fighting food insecurity in the area. You'll find over 200 Blessing Boxes spread across the tri-county region. The rules are simple - leave what you can, take what you need. To donate, find the closest Blessing Box to you and anonymously leave behind non-perishable items. Locations can be found here.
Lowcountry Orphan Relief: In 2021, LOR helped over 4,000 children. You can donate needed items (buy directly from their Amazon list here) or donate funds to help them continue the important work of providing support services and aid to children suffering from or at-risk for abandonment, abuse, and neglect.
Berkeley Animal Center: Donations to BAC help with medical expenses, enrichment for the animals, foster supplies, spay and neuter, off-site events, and general care. Like many shelters around the country, BAC is often close-to or at capacity. Help them help the lost, neglected, and abandoned animals of the Lowcountry.
Habitat for Humanity of Berkeley County: Neighbors helping neighbors. By donating to our local Habitat for Humanity chapter, you can help a local family build strength, stability, and self reliance through safe and affordable shelter. Everyone deserves a place to call home. Donate here. 
Lowcountry Food Bank: This Giving Tuesday, the Lowcountry Food Bank has a goal of $100,000 raised, which will be matched by the Maria and Steve Mungo Foundation. That total can create 1.2 million meals for our neighbors in need. Double the difference you can make by donating today. 
These five organizations are among thousands of other worthy Lowcountry causes in need of support and donations. Let's make an impact this Giving Tuesday and beyond.