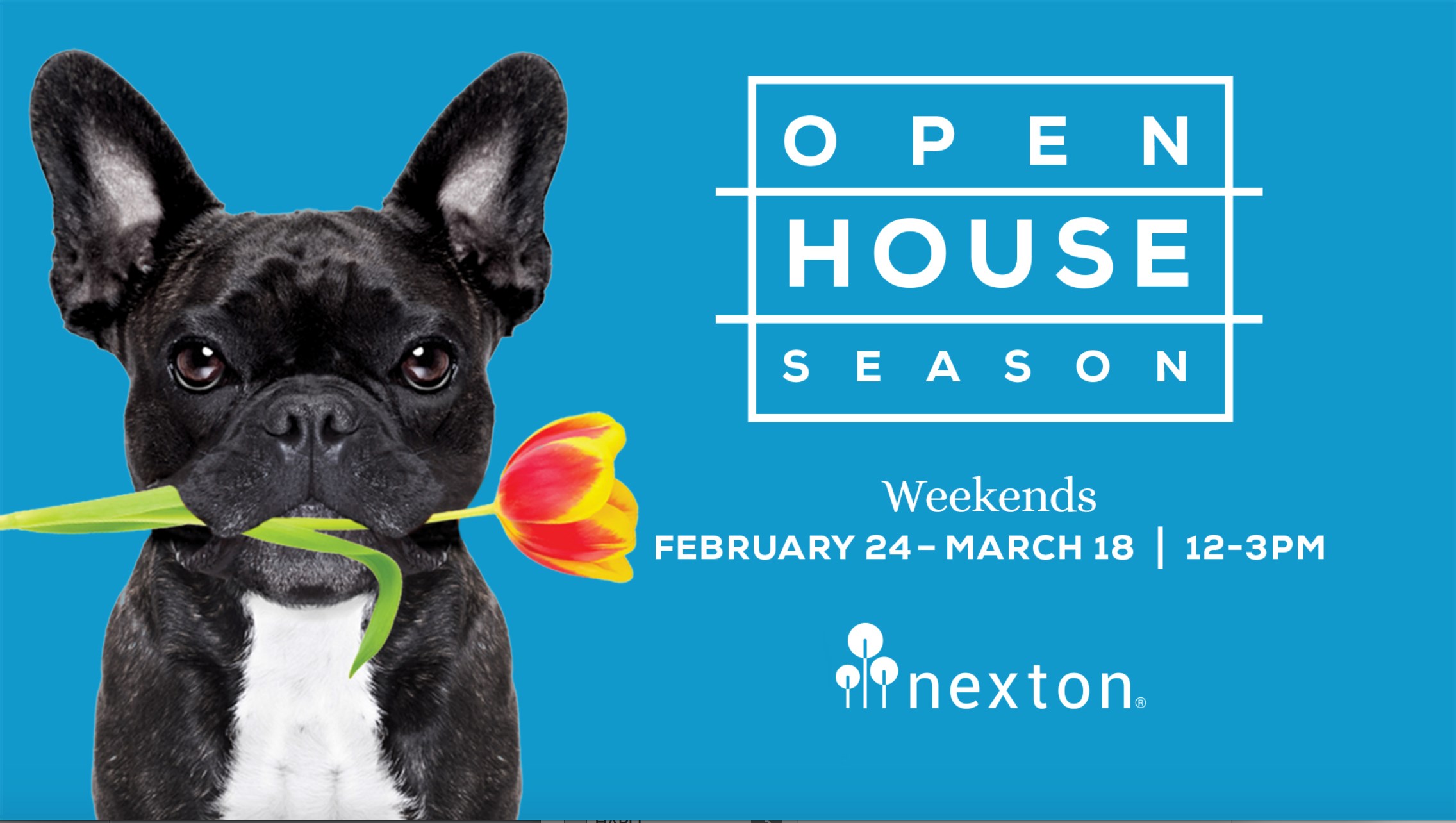 Nexton Hosts Spring Open House Showcasing Home Designs and Amenities
SUMMERVILLE, S.C. – February 19, 2018 – Nexton will open the doors to 18 move-in-ready homes along with beautifully furnished model homes to showcase the community's wide variety of home options and vibrant lifestyle at the Nexton Spring Open House. The Summerville community will give visitors the opportunity to tour move-in ready and model homes each weekend from February 24 through March 18, noon to 4:00 p.m. each day.
Guests are encouraged to put on their walking shoes to tour Nexton's three housing villages – Brighton Park Village, North Creek Village and Del Webb Nexton – in addition to parks and amenities to get the feel for the true Nexton lifestyle. Not your average open house, each weekend guests can peruse homes identified with Open House signs where they will be delighted with handcrafted bites and beverages. Visit Nexton's Facebook page to see the unique offerings each weekend.
Boosted by the region's job growth and desirable Lowcountry location, Nexton boasts a lifestyle where its residents have easy access from the home doorstep to almost anywhere they need to go. The community offers unique home designs from carefully selected builders that foster a community-centric living with a focus on health, technology and sustainability. Award-winning builders include Pulte Homes, who has over 65 years of homebuilding experience, Saussy Burbank, a leading developer throughout the Carolinas, TrueHomes, a local-based builder with a wide array of stylish homes, and Del Webb Nexton, designed and built specifically for the active adults 55+ or better.
Nexton has become a destination that offers shopping, dining and services within biking or walking distance of home. The most recent announcements include Nexton Square that will bring over 40 shops and restaurants to the heart of Nexton beginning in 2019. The active 55+ residents of Del Webb Nexton will enjoy the amenity center planned to open later this year and will feature an indoor and outdoor pool, pickle ball courts, tennis courts, state-of-the-art fitness center, social clubs and hobby groups.
"At Nexton, we provide more than just a home—we provide a lifestyle for our residents in a community complete with educational opportunities, amenities, open spaces and everyday services to simplify life," said Cassie Cataline, director of marketing for Nexton. "Our goal is to create an environment where businesses thrive, while providing opportunities for our residents to live, shop, and work close to home."
The Nexton community is owned by a business entity of North America Sekisui House, LLC (NASH), and is being developed by Newland Real Estate Group, LLC. NASH and Newland share a deep commitment to sustainable development practices and apply these core values to the vision, planning, and development of their projects. Nexton is one of more than 30 assets the NASH-Newland partnership owns and manages together across the US.
For more information about Nexton, visit the Greeting House at 106 Greeting House Road, Summerville, S.C. 29486 or check out www.nexton.com.
About Nexton
Nexton, located in the heart of Charleston's vibrant growth corridor, is a 5,000-acre mixed-use community features three housing villages: Brighton Park Village, North Creek Village and Del Webb® at Nexton that have homes ranging from the $200,000s to the $500,000s. Upon completion, Nexton is planned to have 6,500 single family homes and additional multifamily. Nexton is where innovation is fueled by South Carolina's first community-wide, gigabit broadband service. Nexton will continue to grow, but today is a complete community where you can live, work, eat and shop all within walking or biking distance from your front door. Nexton is being developed by Newland Communities, the largest private developer of planned residential and urban mixed-use communities in the United States.                           
Editorial Contact: Cassie Cataline, ccataline@newlandco.com, (cell): 843-708-8504